Thanks to Socialitelife.com for the pictures, check 'em out for larger ones :)

That shirt is holding onto dear life with just a couple of threads :)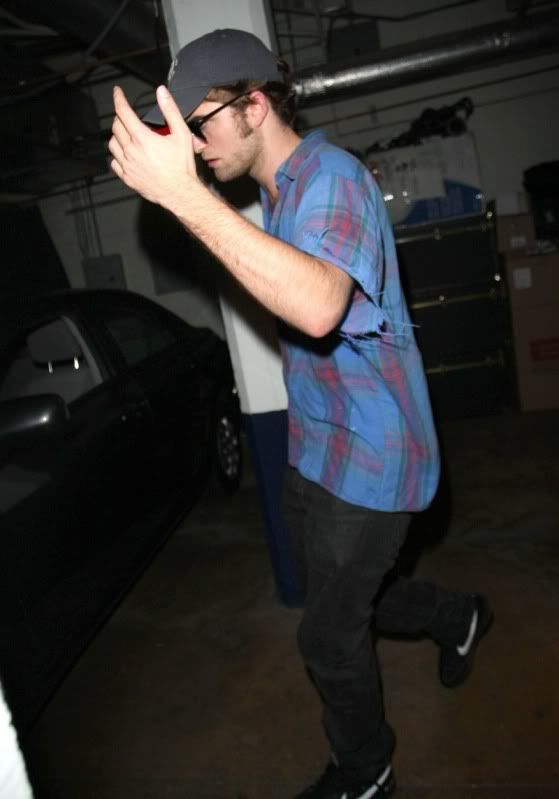 Okay, what kind of a hotel is this? Where the hell is he leaving through?
Wires on the floor, all shady...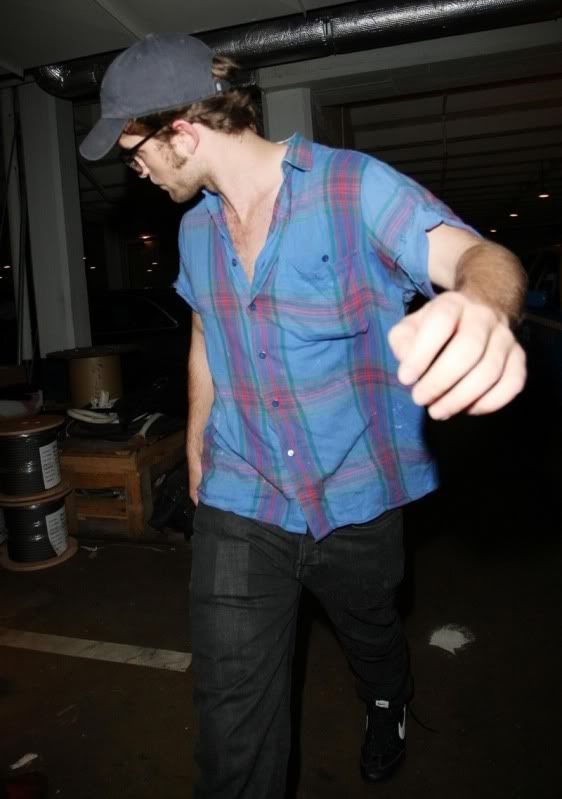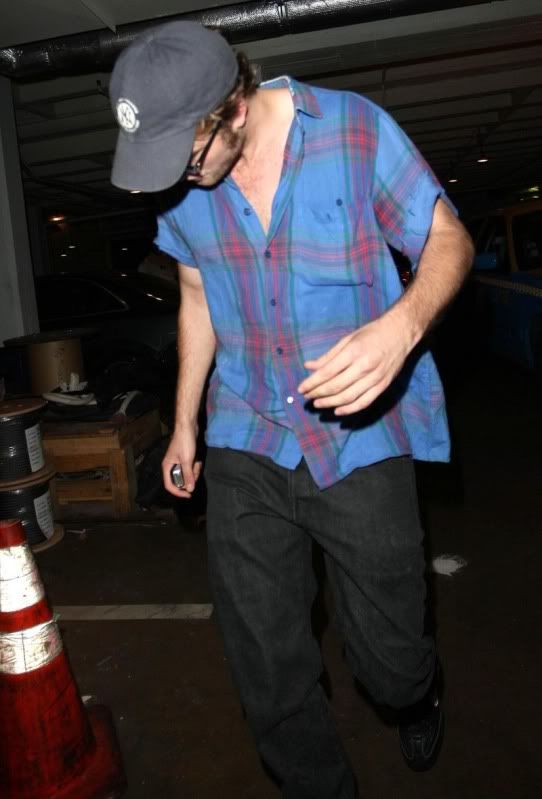 Normally I would feel bad about him trying to sneak out and hide his face but not today.
I'm sick of the sneaking today. Hold your head up high and suck it up boy.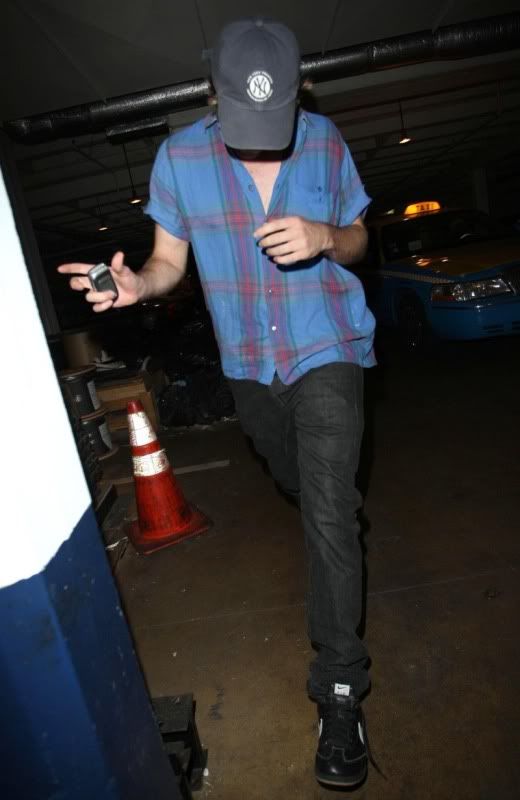 And the happy cabbie for giggles: