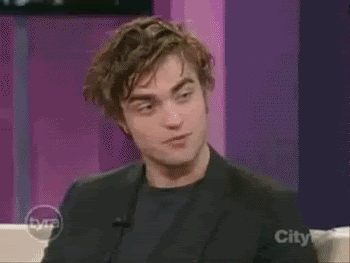 You know how much I DON'T like Ted C.? He spreads unfounded rumors and plays with Robsten fans' hearts because they bring him SO many hits. He posts something about Robsten EVERYDAY. He always refers to his "sources" and I'm pretty sure his sources talk to him when he looks in the mirror. Anyhoo, here is a tidbit from Ted C. showing just HOW clueless he really is:
Dear Ted:
Just wondering when all the loving for Tom Sturridge is gonna start. He's pretty hot, too! Just saying...oops, I think I'm underage anyway. Any news on him? Is he anything like Robert? Kind? Funny? Thanks, Ted!
—Ygedik
Dear Alternative Edward: Tom and Rob are actually friends in real life, but that probably dissolved since Tom was allegedly hoping for the part of Edward Cullen as well. But Tom still needs to make his big debut in the American spotlight before any gossip rag takes notice.
source
_________________
So yeah, he knows about what goes around behind "closed doors" when he doesn't even know about what goes around right before him.
Latest RobStu sighting was 2 weeks ago
:
By the way I am NOT saying there is no Robsten. I am saying I am not sold on it, I need proof other than Ted's ramblings and people wishing HARD for it to be true. It should be obvious by now that they want their private life private. So Robsten - Nobsten? Do we care? Nope. Just trying to set the record straight and stop wrong info spreading.
You know my motto:
"If he is not shagging me I don't care who he shags". Adopt the motto, you'll be happier :))
Moving on to Camilla Belle news...
GossipCop.com
is a website that debunks false published reports, they are the (wait for it) Gossip Cop... ;) Yesterday they posted about Star Magazine's "Rob on the Rebound… with Camilla!" piece. Star claimed Rob was back with his "ex-girlfriend". Gossip Cop talked to Camilla's spokesman who said: "They are no longer together."
Wait...What? They are NO LONGER together? Color me confused...
As much as I smell another publicity stunt from Belle's reps with that blurb there is no denying the boy always looks happy and all smiles when he is around eyebrows AND happy Rob makes us happy :)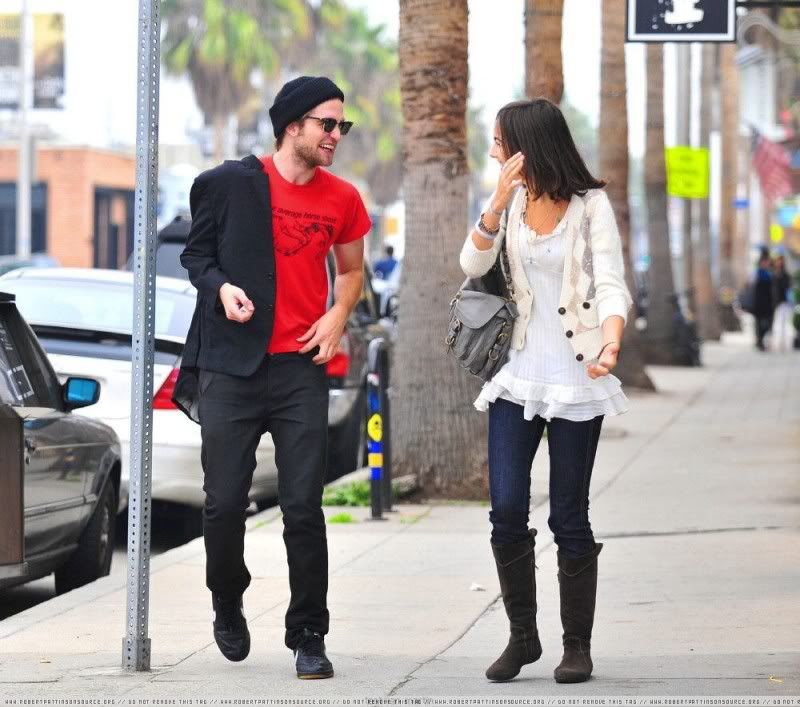 *Picture from December 2nd 2008 thanks to
RPsource
Thanks to Tess for the tip ;)
P.S.: I don't think Gossip Cop is at fault here and that Camilla's rep did say the words.