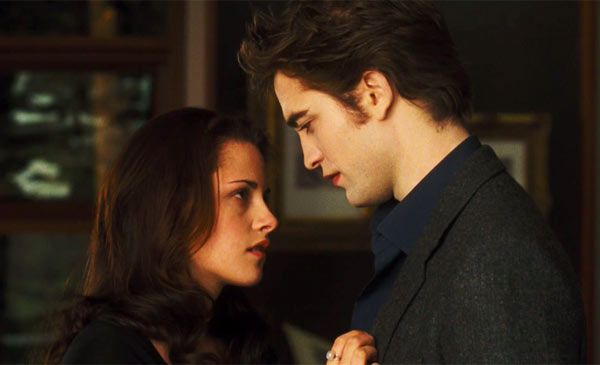 Reuters
is reporting that New Moon tickets are already selling out at some locations! It's MADNESS, madness I tell ya!
Here is
a link to Fandango
where you'll get to buy advanced New Moon tickets and support ROBsessed at the same time. It's a win win :))
From
Reuters
:
By Carl DiOrio
LOS ANGELES (Hollywood Reporter) - This "New Moon" is rising early.
Advanced tickets sales for Summit Entertainment's sequel vampire romance "The Twilight Saga: New Moon" are going so well that online ticket vendors are reporting sellouts of the earliest showtimes at many locations. Nine weeks before the film's November 20 release, MovieTickets is reporting more than a dozen "New Moon" performances as complete sellouts.
A Fandango spokesman said "New Moon" represents 57 percent of its recent ticket sales, with sellouts at some locations. By comparison, the coming weekend's anticipated No. 1 picture -- Sony's 3D animated feature "Cloudy With a Chance of Meatballs" -- is the next most popular choice of purchasers at 9 percent of all Fandango sales.
This week MovieTickets asked visitors to its Web site which holiday release they are most anticipating. 3D sci-fi action feature "Avatar" was the choice of 67 percent of respondents. The film unspools on December 18 but also has been selling advance tickets to its earliest showings. Thirty-three percent of respondents said they are most looking forward to "New Moon."
Gozde: Buy your tickets and be there for Robert Pattinson's "Big Opening" ;)