Spoilers! Dont't watch if you don't want to be spoiled! IT IS AMAZING!!!
Well the trailer WAS amazing and now it's removed due to copyright.
Thank you Chris Weitz and thank you Summit. It looks like it'll be well worth the wait :)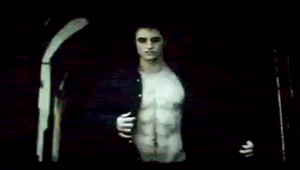 GOD BLESS YOU CHRIS WEITZ :))
Thanks to
@Late2thePartee for the gif :)

If you missed the recap of the trailer you can read about it HERE.