As part of the Sunday Comics
we present you the whole "They are engaged!" issue of OK! Crapazine and here is what Rob thinks about their story: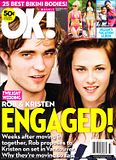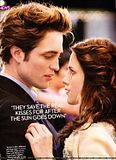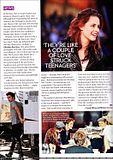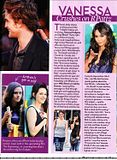 Of course it's not true in the slightest :)
Thanks to KristenFan.net for the scans ;) (via source)

Update: Amy says:


Why does this site support this garbage? All it does is spread the gossip more. You have such great things on here but I really hate that you post this trash and fuel the fire. You have enough good stuff on here. You don't need to print the BS. Be showing it, you are actually supporting it.



Gozde says:
Dear Amy,
We post this GARBAGE with the title "OK Magazine Keeps the CRAP Going" so that people don't get tempted to pay for this crap at their grocery store check out. We post these and tag them as "load of crap", "BS Weekly" to make sure people don't read it somewhere else and THINK there might be some truth in them. We post these NOT in support of the garbage but to make sure everyone knows IT IS GARBAGE.
You think WE spread the gossip when this is on stands all over the country? At every check out in Walmart, Kroger, Publix, whatever grocery store you go to?
I think thus far we are doing a pretty good job at staying neutral whatever comes our way but this is just my humble opinion...

And LULU says:
Pd: gozde are you or your friend know Robert team His manager and publicity? Do you work for them? I'm only asking

Gozde:
*eye roll to the back of the head* No, we do not work for Rob, Summit, the big guy or uncle Sam. We work for the fan who wants to get his/her Robert Pattinson news.