See children
OK! Magazine
gives you a page out of the art of lying: "Once you lie about something you should stick with it and never back out" :)
On the cover it gives you the illusion that they are talking about Robert Pattinson and Kristen Stewart getting married: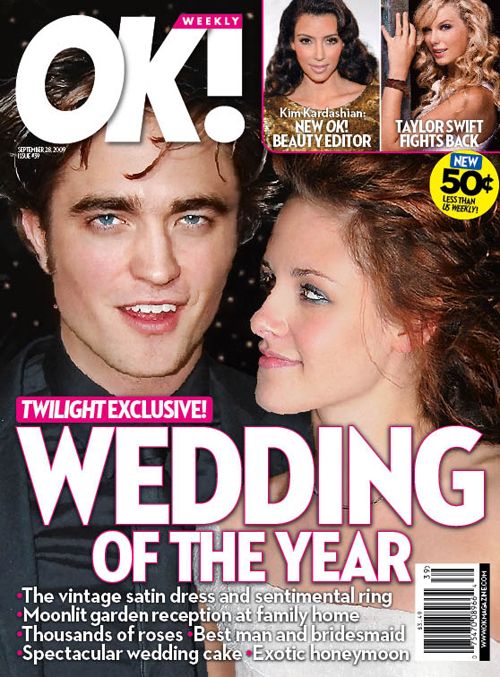 Then in the text they are twisting it to "Oh, it's just for Breaking Dawn"!
The problem is Breaking Dawn didn't even start shooting so how OK! knows the "intricate details" is mind blowing. They must have made one of their interns read the book...
Twilight Wedding: OK! gives you the intricate details of the upcoming big-screen ceremony, based on imagery in Stephenie Meyer's cult vampire series. And just like in old Hollywood, a real-life wedding might not be far off — so far, Robert Pattinson and Kristen Stewart's relationship has mirrored Edward and Bella's.
Our usual PSA: A cute puppy dies and a unicorn sheds a tear every time someone buys these magazines. Trees are killed so they can have paper to publish this crap on. I'm just sayin'... No pressure....