I think he is the 2nd most influential man in MY life :) Himmm....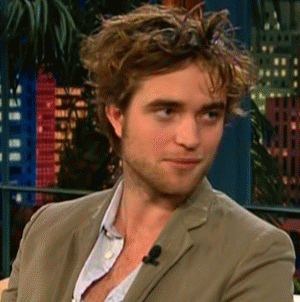 From
Ajax World Magazine:
AskMen.com
the world's largest lifestyle portal for men with more than 11 million visitors monthly, revealed its highly anticipated 4th annual reader-voted list of the
Top 49 Most Influential Men
of 2009 today.
The list assembles a diverse collection of men from around the world and from a variety of industries including entertainment, politics, technology, and sports. All the honorees had a direct effect on the way men see the world, and notably in 2009, many reflect classic values that are most meaningful to the male identity today.
"In a turbulent 2009, men are seeking the stability of tradition in the masculine qualities that they imagine their fathers and grandfathers to have had," says James Bassil, Editor-in-Chief of AskMen.com. "The character of Don Draper brings all these traits together, and in doing so speaks directly to the modern man. He's a man whose time has come."
Others on the list embody a host of classic qualities; Usain Bolt as the personification of competitive and athletic ability, President Barack Obama as the male portrait of classic statesmanship, Mark Zuckerberg and Steve Jobs as pillars of entrepreneurial spirit and determination.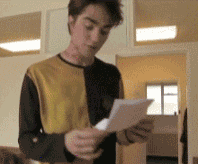 From
AskMen.com
:
The success of a little movie called Twilight turned Robert Pattinson into the British vampire equivalent of a young Brad Pitt. He's impossible to avoid. In 2009, he crashed the Academy Awards to present the Oscar for Best Romantic Feature, and then showed up at the MTV Movie Awards to accept three awards: Breakthrough Performance Male, Best Fight and Best Kiss, which he shared with his costar Kristen Stewart (rumored to be his real-life romantic interest as well).
The Twilight mania followed Robert Pattinson to Vancouver, B.C., for the filming of the second installment in the saga, New Moon. When he wasn't sharing screen time with his hot costars Nikki Reed, Ashley Greene and Bryce Dallas Howard, he was using bodyguards to protect him from the advances of adoring women, some of whom had traveled to the city in hopes of meeting him. It wasn't any easier for Robert Pattinson in New York, during the filming of 2010's Remember Me. He couldn't avoid the eyes of AskMen.com editors when we spotted him at the posh NYC clubs, and he nearly got smacked by a taxi cab when a mob of screaming fans gave chase. It's not easy being Hollywood's latest hunky vampire.
Thanks
KStewDevotee
for the link :)