It's from
FOX News
and for me that in itself is enough to think it's unreliable, biased and BS :)
From
Fox411
:
Sources tell Fox411 exclusively that Pattinson is not a fan of sharing the spotlight and that he even refused to host "Saturday Night Live" along with his "New Moon" costars Taylor Lautner and Kellan Lutz.

"Rob is threatened by Kellan and Taylor because he knows he's not the only hottie in the 'Twilight' series," says the source. "When SNL approached him to host he was excited - until he found out he would be hosting with Kellan and Taylor. Rob was used to being the only star associated with 'Twilight' and now with Taylor's new buff body and Kellan's rise to fame, that's not the case anymore. He doesn't want to share the stage with them on 'SNL' because he doesn't think they are serious actors like him and doesn't believe they are on the same level."
Indeed, in a new interview with Vanity Fair magazine, Pattinson opened up about his appearance and revealed some seriously low self esteem, comparing his looks to that of a "cartoon character."

"I'm unbearably self-conscious about stuff," he told Vanity Fair.

But one co-star around whom Pattinson feels comfortable is Kristen Stewart, to whom he is often romantically linked in the press.

"It doesn't make any difference what you say [to the tabloids]. I've literally been across the country [from Kristen], and it's like 'Oh, they were on secret dates! It's like, 'Where?' I can't get out of my hotel room."

But aside from correcting all those pesky rumors, Pattinson did sneak in a little gushing about Stewart.

"She's influenced how I've done all the 'Twilight' stuff. It's quite nice to have someone who is genuinely indifferent to the whole spectacle of everything."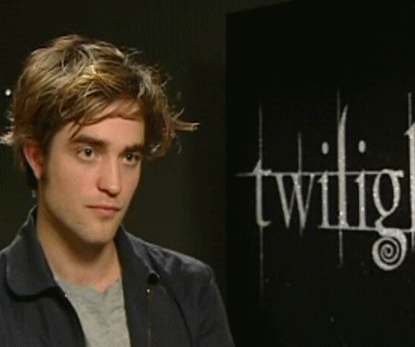 As
Gossip Cop
states:
back in September
Gossip Cop
– who has real sources – found out that Pattinson was
offered an SNL hosting gig
(by himself), but there were scheduling conflicts.
Today, Gossip Cop spoke to an understandably bewildered rep at SNL, who assured us that the proposed triple booking scenario is absolutely 100 percent "not true."