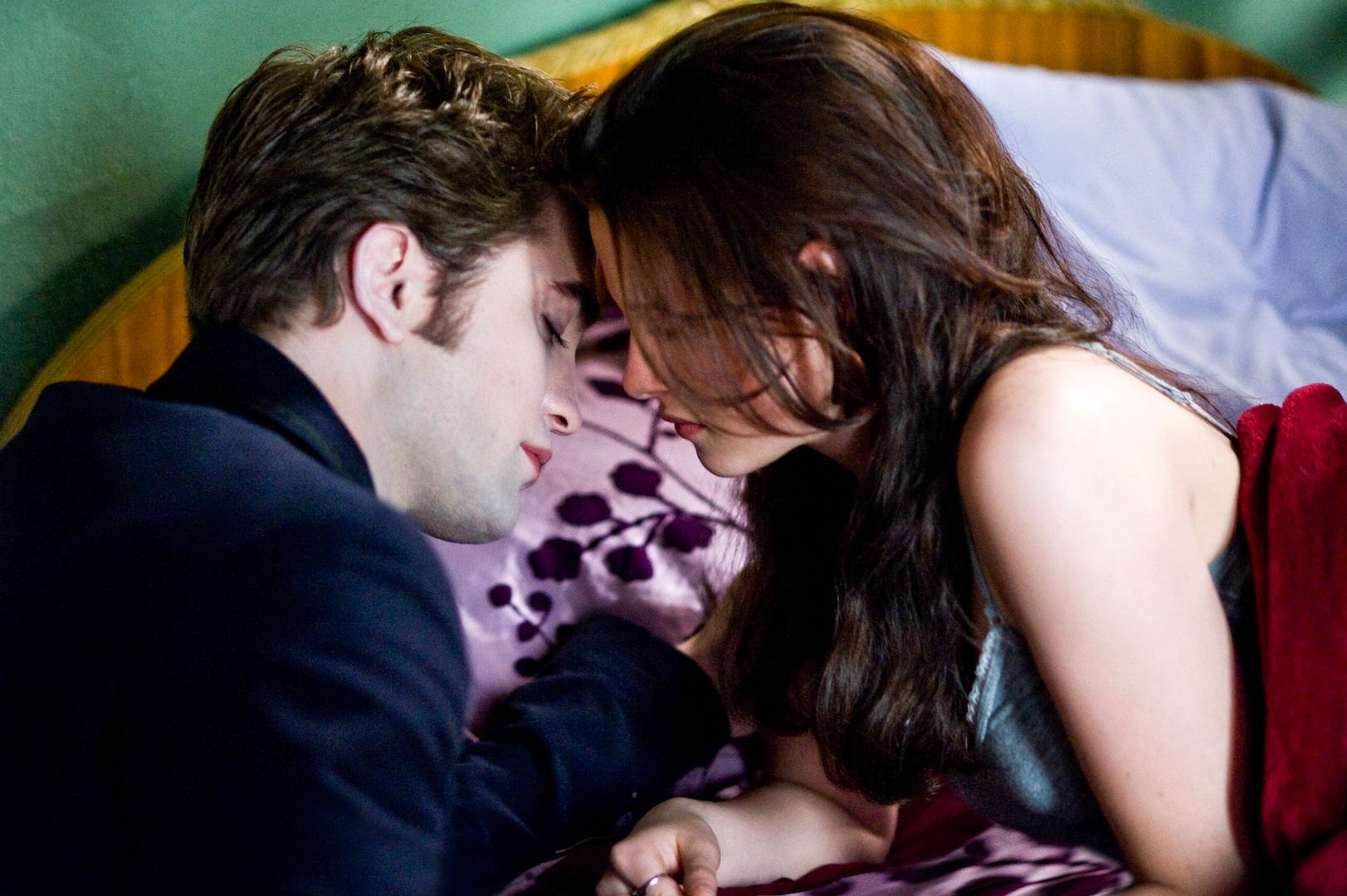 From
IndianExpress.com
:
He is the most lovable bloodsucker in Hollywood history with his turn as vampire Edward Cullen and now young heartthrob Robert Pattinson hopes to conquer the hearts of his fans in India with 'New Moon'.
The film, second in the blockbuster 'Twilight' saga, is releasing in India on December 11 and the British actor is confident that it will break all the records in the country.
"I expect that 'New Moon' breaks all the records in India too. I hope people like the film and it becomes a craze there," Pattinson said in an email interview.
The 23-year-old star hopes to visit India and says that his first acting assignment was in Indian-American filmmaker Mira Nair's 'Vanity Fair'.
"Yes, why not if I get a chance to visit India? I think many don't know that I started my film career with 'Vanity Fair' where I played Rawdy Crawley. The film was directed by Indian filmmaker Mira Nair.
"Unfortunately, my role was chopped off and it was only seen when it came on home videos. But it was a wonderful experience and I learnt a lot there. That's where I first heard about the Indian culture and film industry," says Pattinson.
Pattinson lost the part in the movie but the casting director felt so guilty that she got him the role of Cedric Diggory in 'Harry Potter and the Goblet of Fire' and in a twist of fate, Pattinson and his fame seems to have already eclipsed the wizard boy.
'Twilight', the first movie in the vampire saga, which catapulted Pattinson to global stardom, was released in the country recently by PVR Pictures, who are also bringing 'New Moon' to India. However, Pattinson is already a craze here with fans catching up the movie on internet.
The actor plays a lovelorn vampire in the film, who falls for a mortal Bella Swan, played by Kristen Stewart. The film shows his struggle between love and a desire to kill Bella.
Pattinson believes that it is the "impossible" nature of Edward and Bella's love that has touched a chord with the youngsters.
"The film is about vampires but at its heart, it's actually a love story. The romance between a mortal and vampire may seem impossible but it is the highlight and the reason behind its success," Pattinson says.
"Everyone knows about love between humans, but when it is between humans and vampires, it seems other worldly and takes the audience into an imaginary place for two hours," he adds.