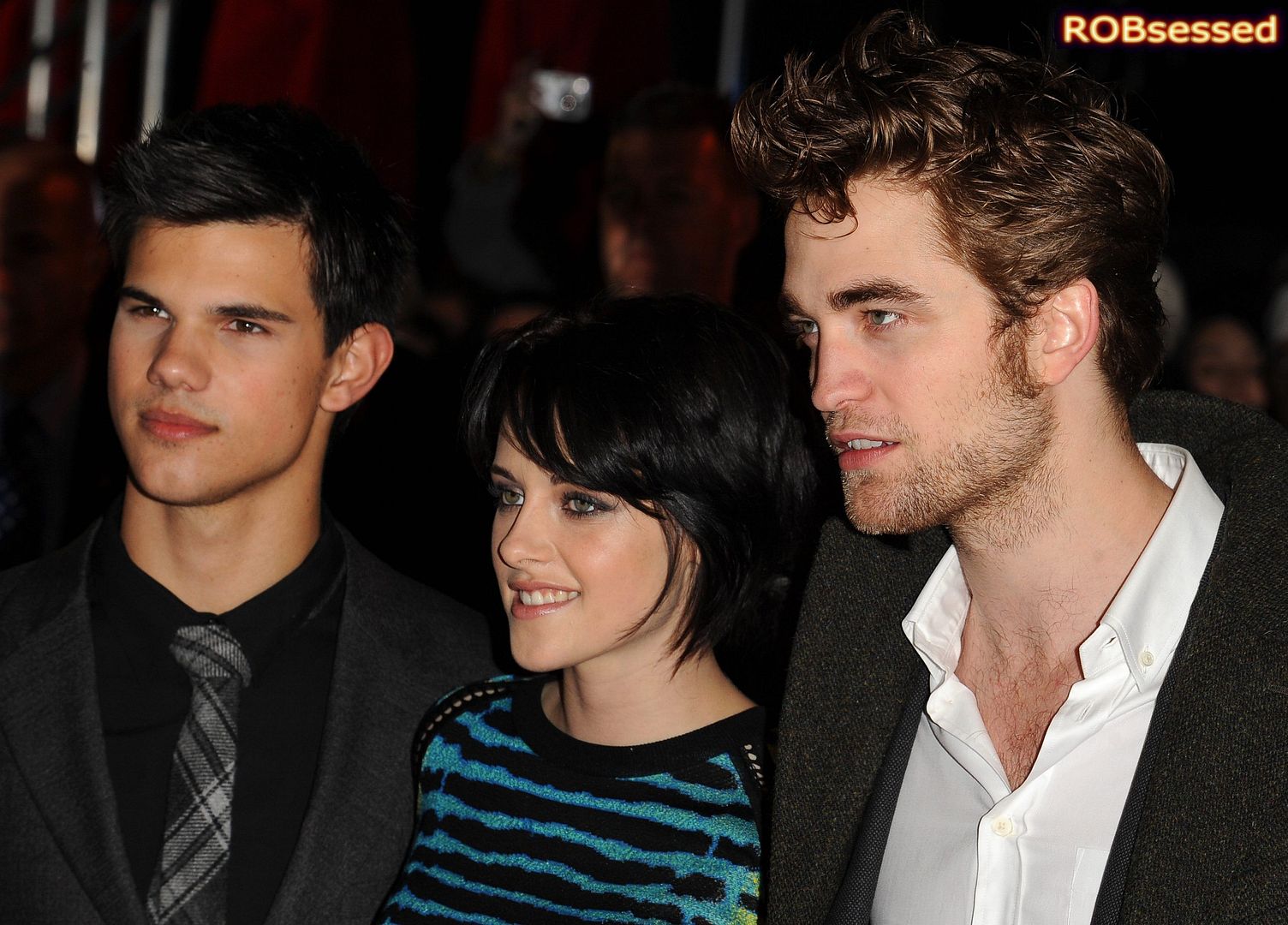 From
SunTimes.com
:
Much as the success of the "Harry Potter" film franchise turned the once-unknown Daniel Radcliffe, Emma Watson and Rupert Grint into internationally famous and extremely wealthy movie stars, a similar route to lifelong financial security is clearly in the cards for "Twilight"/"New Moon" stars Robert Pattinson, Kristen Stewart and Taylor Lautner.
As the trio approaches negotiations for what may be two films based on the Breaking Dawn novel in author Stephenie Meyer's vampire saga, word has it Pattinson, Stewart and Lautner are joining forces to negotiate as a team. The story is reminiscent of the approach taken by "Friends" stars Jennifer Aniston, Courteney Cox, Matthew Perry, David Schwimmer, Lisa Kudrow and Matt LeBlanc -- who famously stuck together for all of their contract negotiations in that hit TV series' long run.
Though nothing is yet on paper, there is word the huge box-office hauls of both "Twilight" and "New Moon" -- and the likely success of "Eclipse," already shot and due in June -- has the three actors likely to be able to demand paychecks well into eight figures for the next two films.(
Gozde: I hope this is true I always thought it showed the true character and friendship of the Friends' actors. Some were more famous than the others but they always stuck together and got what they wanted. Power to the people! :)
)
• By the way, a good source close to Pattinson and Lautner tells me the two young actors are "very amused" by all the stories flying around the blogosphere about an alleged big "feud" between the co-stars. While the two men couldn't be more different in real life, the Summit Entertainment insider says their relationship is truly a case of "opposites attract" and the two actors actually are extremely good friends. (
Gozde: On another note if Rob makes 8 figures we'll remind him of his promise to "
walk around naked
:)
)