Will he? Won't he? For now the answer seems to be no... I hope it'll happen one day, his British wit and sarcasm is desperately needed on Saturday Night Live.
ADDED NOTE:
So we could blame it on the late hour I posted this, or alcohol left over from NYE... but I prefer to blame it on that image down there staring back at me while creating this post. But, although the source posted this article just yesterday, it is in fact a VERY old article. If I'd managed to get past the picture to read the last paragraph, I may just have realized that! Now please continue drooling, I mean looking, at the picture and all will be OK.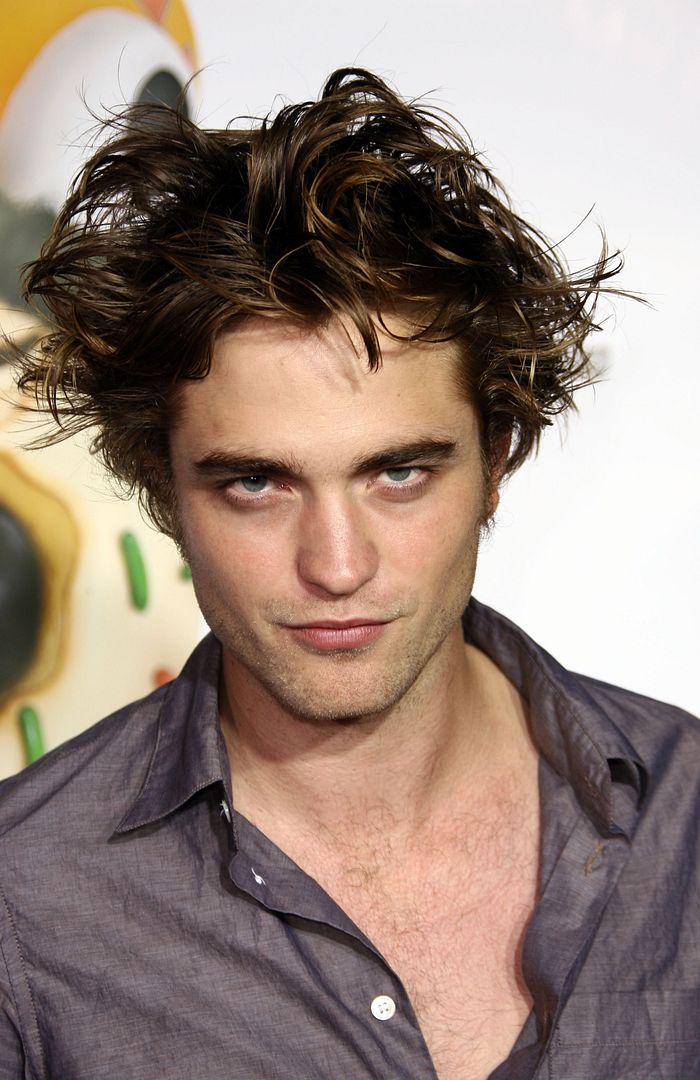 Pattinson's fans to have him hosting "Saturday Night Live" this season, meets a dead end. It was reported over the weekend that more than 5,000 fans of the "Twilight" star signed an online petition in a bid to see their idol gracing the sketch show on NBC.
OK! Magazine reported that Executive Producer Lorne Michaels has lined up the hosts of this season and thus has no room left for Pattinson. "We're all locked in with hosts for this year," he said. "Not this season." When asked whether they would eventually invite the heartthrob, Michaels said, "Yeah, yeah, of course. You never know."
Some stars within "SNL" hosting schedule this season include Zac Efron, Justin Timberlake and frequent contributor, Will Ferrell. The 34th season will wind down in May but there has been no words of the 35th season yet.
Robert Pattinson has been a popular stock since starring as the vampire Edward Cullen in "Twilight". He will reprise the role in the sequel "The Twilight Saga's New Moon" and has shot several scenes in Vancouver, Canada starting last month.
Source