After a LONG hiatus Robert Pattinson and Kristen Stewart are back on the cover of
OK! Magazine.
I can't wait to see what the story is this time. Maybe something like this:
Rob and Kristen's secret vacation on Isle of Wight.
OK! Magazine
was inside their romantic cottage! Nights in front of the fire place where they talked about their future, dreams, their deepest secrets and how many kids they want. Rob's friends are against the relationship, they want him back with TomStu who has been very distraught over Rob's new love.
You can see a very depressed TomStu

trying to ho

p away on rocks behind the happy couple
here
.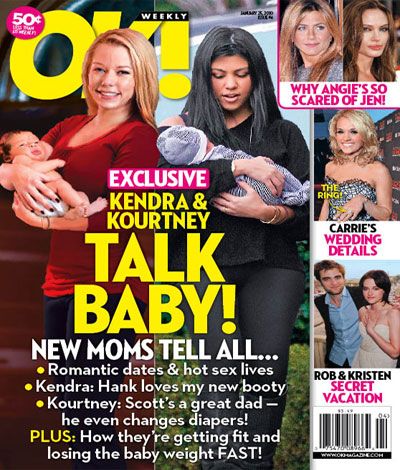 Twilight
's Kristen Stewart and Robert Pattinson may have been spotted holding hands on a beach during their New Year's vacation