Imagine my surprise as I browse through the "Watch Instantly" section of Netflix and see our Rob gazing back at me in full on Art mode.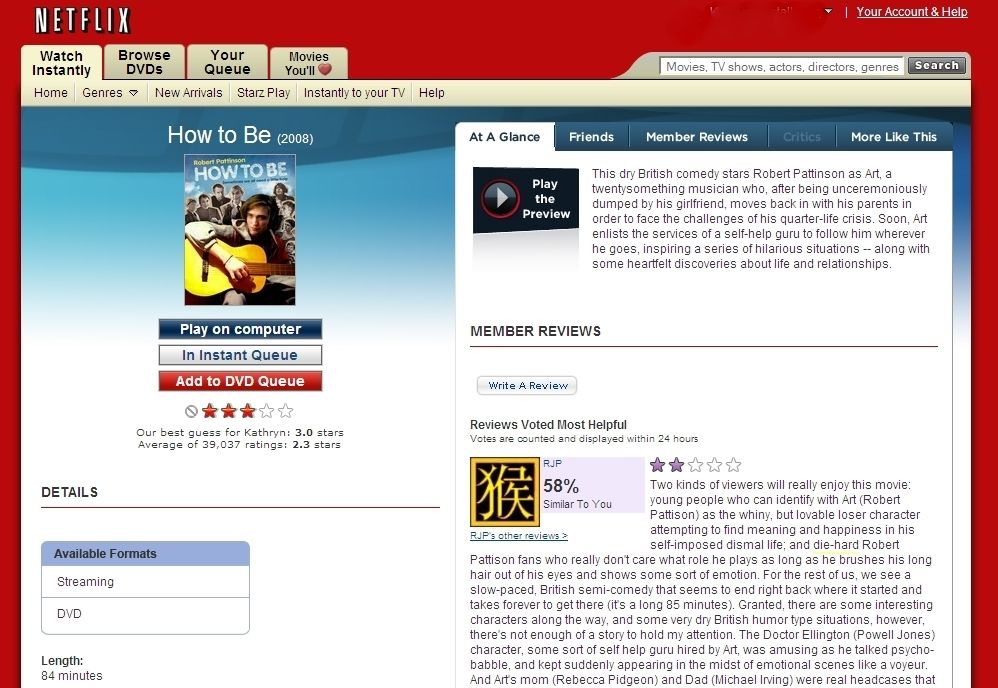 I know what I'm watching tonight!
Who's joining me?
Thanks to ASDF in the comments who pointed out that Little Ashes is also available to Watch Instantly! LOVE Netflix.