Razzies (Golden Raspberry Awards)
are the anti Oscars. They are given to the worst in movies.
LA Times Gold Derby
must be going through a drought of their own since they published an article titled: "Razzies for Rob Pattinson, Taylor Lautner and Megan Fox?" solely based on the opinions of their visitors. If we go with that, tomorrow I might have to write an article about how OUR readers think Robert Pattinson should be nominated for a Nobel Prize in Chemistry, you know because of his insane chemistry:
Of course seeing this article in google, the loser over at Irish Central HAD to write something about it :) He LIVES for these kinds of things. It's his money maker, the most hits he gets is when he writes an idiotic article about Robert Pattinson. He even used a picture of Rob's head photoshopped on Justin Timberlake's body because he just doesn't know what's real and what's fake... (I'm not linking to him, please don't visit the loser's site and give him the hits he craves :))
Manip:
As for the razzies, hey even Oscar winners get nominated and "win" them every now and then but I don't think New Moon will be nominated for any Razzies :)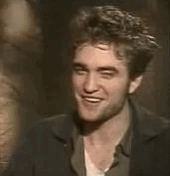 From
LA Times Gold Derby
:
Naughty Derbyites are already serving up Razzie speculation here in our forums even though noms aren't unveiled until Feb. 1 (one day before Oscar bids, of course). BC insists that "Twilight: New Moon" "needs to be nominated because it is overrated and I can finally say Golden Raspberry Award nominee Robert Pattinson." Adds our poster named kelemenmarc, "And I hope I can finally say Taylor Lautner too, a Golden Raspberry Award nominee."
Beware, "Twilight" haters: The first installment wasn't nominated for a single Razzie in 2008. Oh, cruel Hollywood!
Twilight Saga New Moon Taylor Lautner Kristen Stewart news
Our posters believe the contest for worst actress is a diva smack-down between Megan Fox ("Transformers: Revenge of the Fallen" and "Jennifer's Body"), Beyoncé Knowles ("Obsessed"), likely Oscar nominee Sandra Bullock ("All About Steve"), Miley Cyrus ("Hannah Montana: The Movie"), recent Emmy winner Katherine Heigl ("The Ugly Truth"), Kristen Stewart ("Twilight Saga: New Moon") and Anne Hathaway and Kate Hudson ("Bride Wars").
In addition to Rob Pattinson, the slugfest to snag the trophy as worst actor involves these chaps: Will Ferrell ("Land of the Lost"), Michael Cera and Jack Black ("Year One"), Oscar co-host Steve Martin ("The Pink Panther 2"), Gerard Butler ("Gamer," "Law Abiding Citizen," "The Ugly Truth"), Shia LaBeouf ("Transformers: Revenge of the Fallen").
LonePirate asks a curious question: "I wonder if 'Nine' is going to sneak in the (worst) picture category given its withering reviews and lackluster performance. Failed Oscar bait with a big name cast that bombs at the box office is usually prime Razzie fodder."