In an interview with
"The Wall Street Journal"
Pierce spoke about a bit of advice he gave to Rob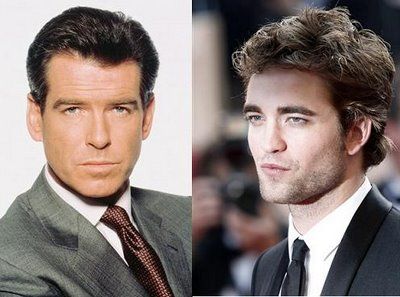 You're also in another film coming out opposite Robert Pattinson. Did your younger daughters ask you for an introduction?

There was many a friend and relative and young lady who would come and visit me. The list was long and the girls were many on the streets of New York City and his motor home was the epicenter of beautiful girls. My motor home down the avenue was quiet…when I started doing Bond there was a wonderful publicist that told me: "grace under pressure." I said the same thing to Robert: "grace under pressure." Celebrate it and enjoy it (Kate: Good Advice and it looks like Rob is following it too. No better man! )

Source The Wall Street Journal with thanks to RobPattzNews for the tip.