Somehow you expect serious stuff from a magazine called Bild Zeitung. I have no idea what it means but it just sounds serious!
Robert Pattinson: I'm allergic to vaginas...
The quote is from Rob's
Details Magazine Interview
.
Rob gave them something to run with and this will follow him for a LONG time. Me? I'm just glad I get to write vagina over and over on the blog :)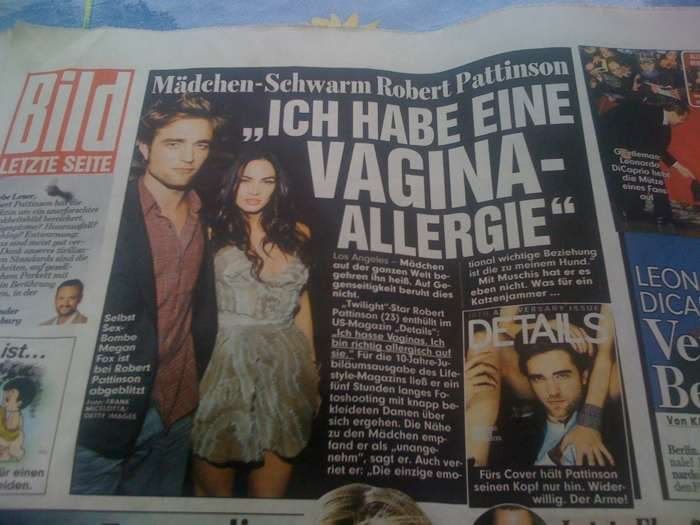 I'd be allergic to them as well if Megan Fox was pushing it in my face..
now there's an image for you...
And I'd like to take this opportunity to give my 2 cents about the Details interview: I thought Rob came across as an actor completely immersed in his "artsy" world, over analyzing everything and making simple things complicated. I don't take anything he said in that interview literally...including the vaginas :)) Chill out Rob, life is not that complicated...
Thanks to
Stina001
for the scan :)