Popstar Magazine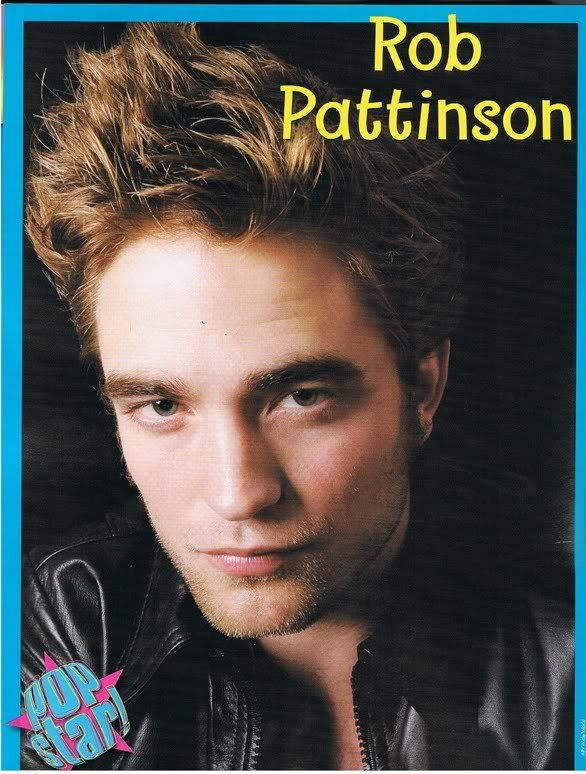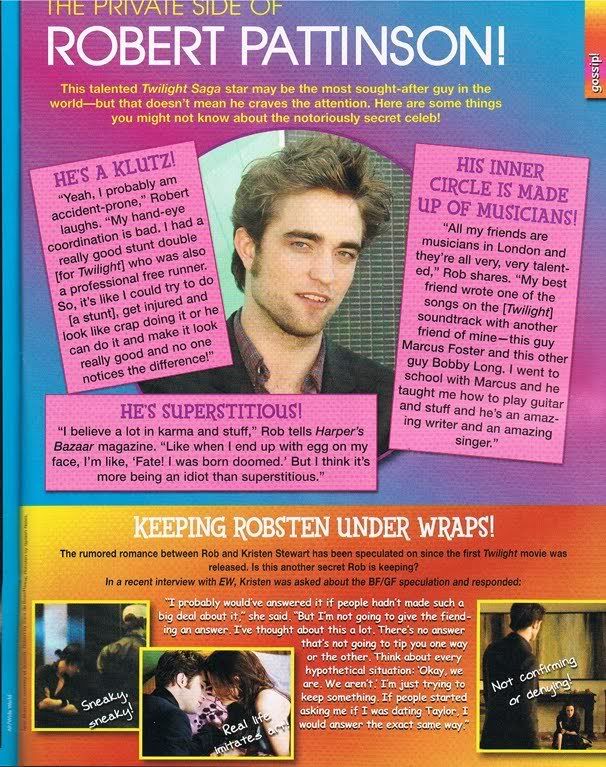 People Magazine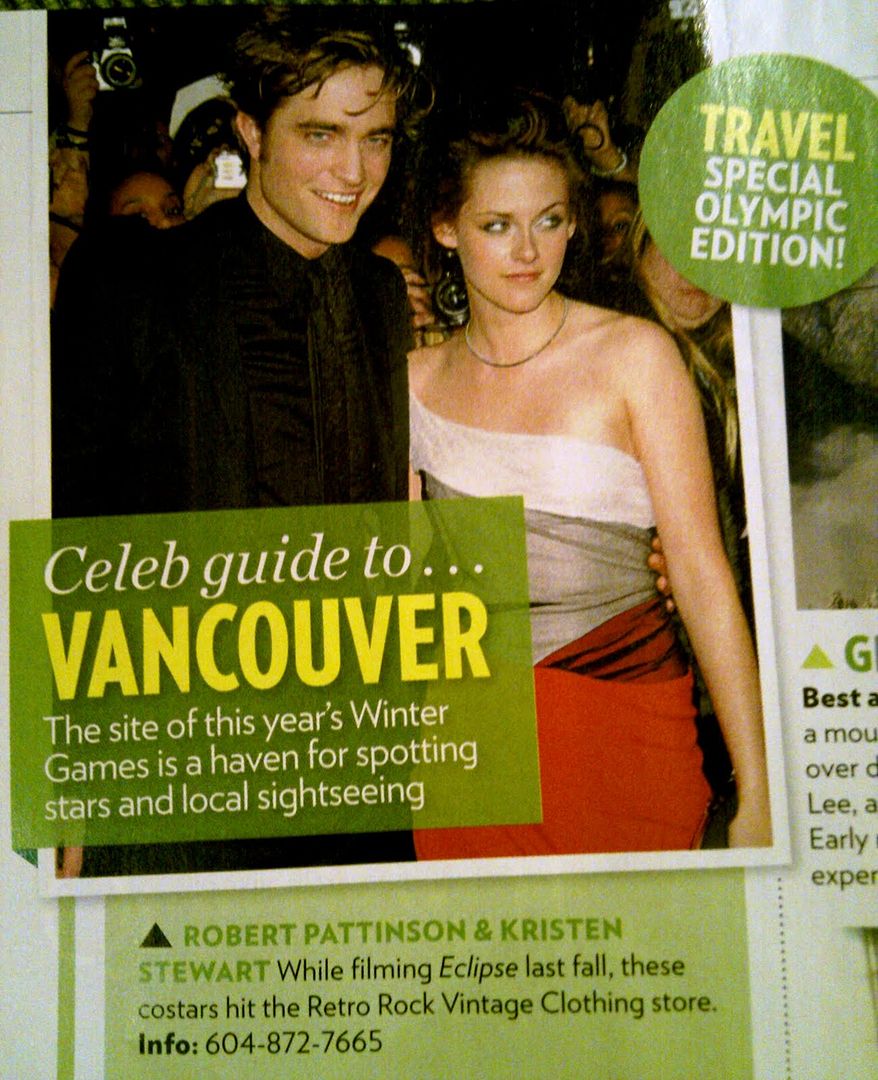 Bravo - Russia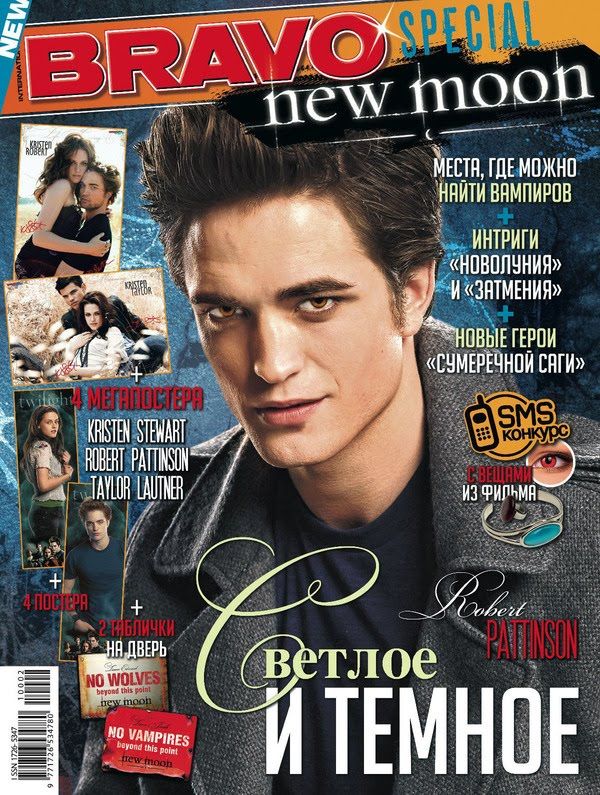 Julia Stars New Moon Special Magazine - Sweden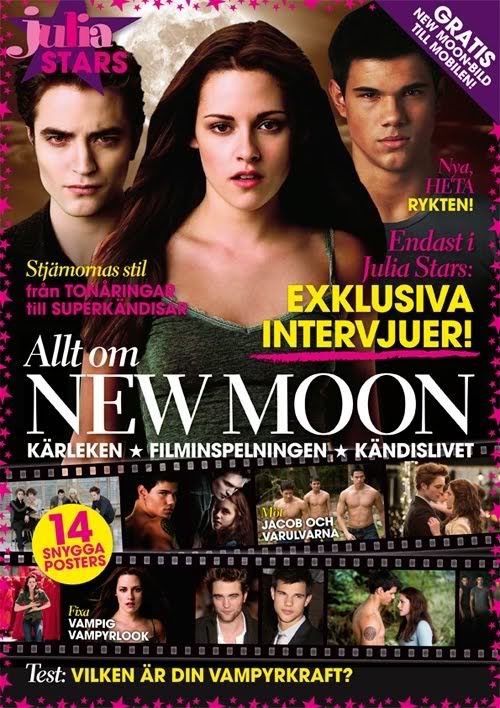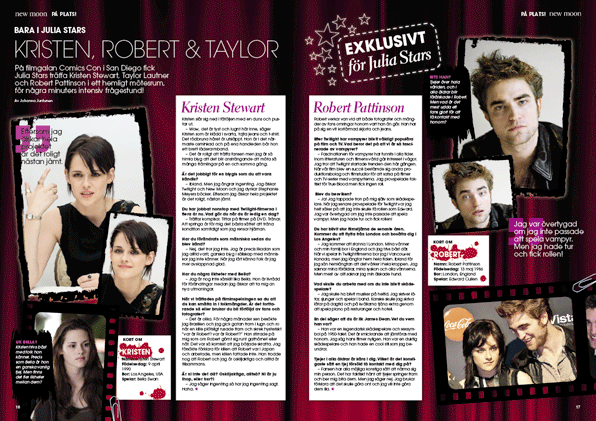 Translation:
Soon, soon Julia Stars will be out in stores. The magazine will contain lots of interesting articles and beautiful pictures and is extra thick.
In the magazine, you can follow Julia Stars at the shooting of New Moon, get one free picture for your mobile, read exclusive interviews with the cast, to know how Kristen, Robert and Taylor looked like before they became famous, learn how to make-up as a vampire, and much much more!
Of course, there are also lots of posters in the magazine - as much as 14 pieces! This is the magazine's front page out.
In addition, we thought to take this opportunity to offer a sneak peek at the magazine - above you can see some of the pages in the newspaper.
Images and translation thanks to
GossipDance