But if you're over 35 they're saying you don't know who he is. Yeap I know I'm as confused as you! Even Rob doesn't look very convinced.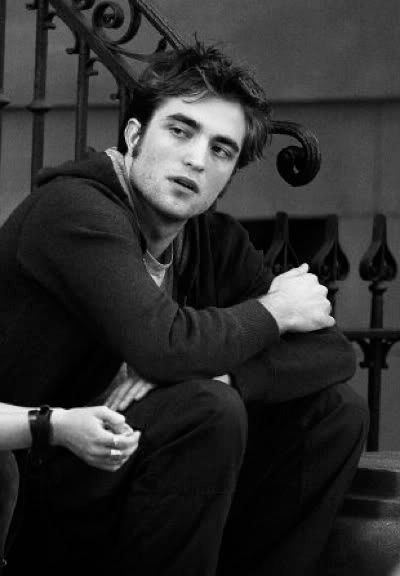 From the
Telgraph.co.uk
On Valentine's Day, Stella published the fascinating results from the Stella Sex Survey 2010. 1,843 men and women gave their opinions on the subject that manages to intrigue, embarrass and arouse in seemingly equal measures. Here, we have looked at the nation's celebrity crushes.
Our nation is obsessed with celebrities; it's an accepted fact. So we asked the nation which bits of it were most obsessed with which celebrity. How does Yorkshire feel about Halle Berry? Do students like a bit of Robert Pattinson? How does Brad Pitt score in two-child families? It's all here.
Robert Pattinson
A lovely progression that we wish we could plot on a chart: R-Patz is right up there in popularity with the young (17 per cent of 18-24s) but drops off smoothly as the audience gets older
(Kate: WHAT??? Who did this survey??)
(13 per cent of 25-to-34-year-olds, five per cent of 35-44s, two per cent of 45-54s, just one per cent of over-55s). Whether this is because the older generation haven't heard of him
(Kate: aah now you're having me on!!)
or because they would feel uncomfortable with the cradle-snatching aspect is not clear.
(Kate: No problems with cradle-snatching here. Nope none at all!)
Most interestingly, the women with two-child in their household continues to be anomalous. Just five per cent of women with two children in their household are interested, less than half of those with one or with three or more 12%. We have no convincing explanation for this.
(Kate: I have an explanation, YOUR SURVEY IS WRONG )
To see who else made the list go
here