Bafta Online
tweeted this a few minutes ago.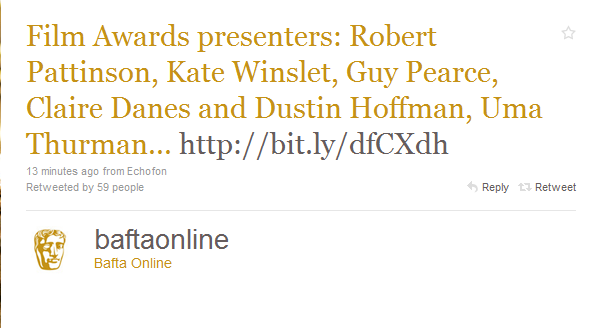 Guess what I'll be glued to on Sunday night! (I actually would have been watching anyway, I watch it every year;-))
The BAFTA Awards will be on this Sunday Feburary 21st. People in the UK can see them on BBC1 at 9pm. E! (in the UK) is showing the Red Carpet starting at 5pm and BBC3 are showing the Red Carpet from 7:30pm.
People in the US can watch the awards show at 8pm EST/ 7.30pm PST on
BBC America
.
And if you can't get any of those
Here
is a stream (which will hopefully work on the night)
Thanks to Loisanda for the info about the stream.