Great account from a lucky London Premiere ticket winner...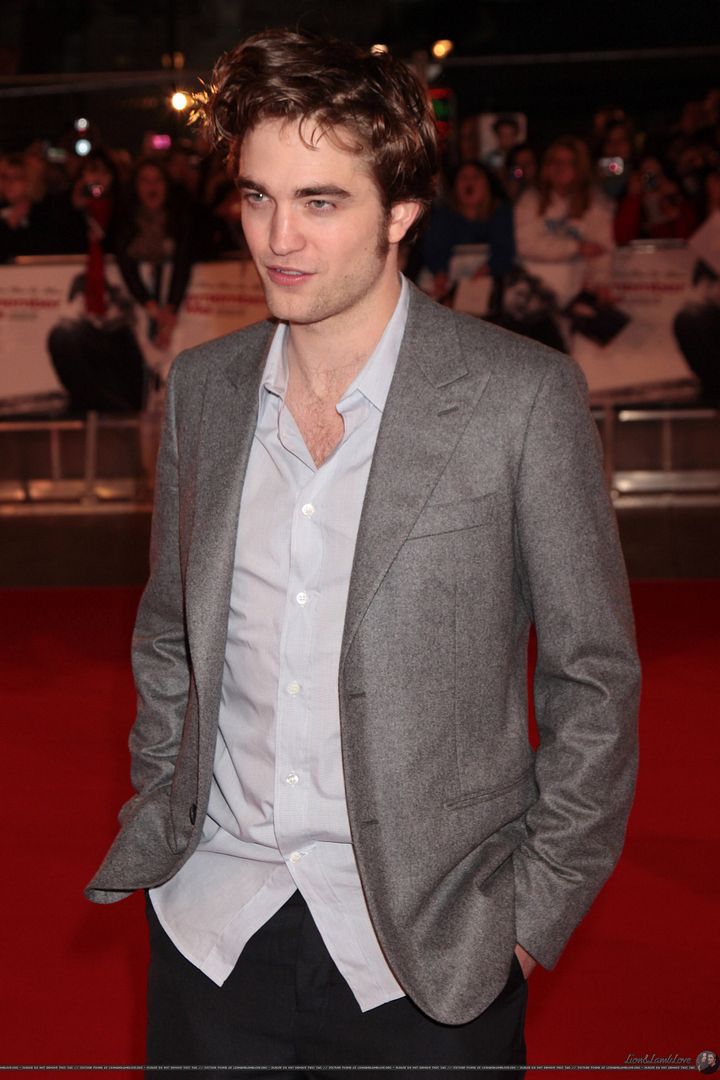 Long story short, i sold myself out like a 16yr old fan girl and sold my soul to the twitter devil to get Remember Me premiere tickets. I did not know at the time this would involve walking down the red carpet while Robert Pattinson was on it. Let me just say, he signed autographs and did press easily for well over an hour, what a lovely guy. The moment i saw him i was just "wowed" he was tall, slim and very handsome.Everything you'd expect and more. Cliche i know, but it's the whole hearted truth.
I didn't meet him. No. Thats not what people do on the red carpet apparently, which i'll have you know was VERY daunting experience. Theres a couple of hundred fans and photographers in all directions and people telling him where to go. Also people directing you in every direction too, it'd look suspicious if you stopped for a minute unless you were a celebrity stopping to get your photo taken. After Emilie and Robert walked the carpet, which did seem to take ages they introduced the film (then whisked away to an after party somewhere, they didn't stay to watch it). They were cute and made a few jokes about having to pay for the popcorn.
Onto the film, which i was really keen on seeing in the first place because i'd followed the shooting of it last summer and was even in NYC while they were filming . Dont worry no spoilers, i won't ruin it because…its awesome. I always say you can't beat a film where the actors and actresses can actually act and convey real human emotion, there's also no major effects (well maybe one, but lips are sealed) and impressive budgets (part of the reason i think Hurt Locker won over Avatar). Not ONCE during the film did i think "oh thats Edward". Don't go to the film thinking this is going to be a lovey "dovey" romantic film. It's less about romance and more about connecting with another person whether that is your lover, father, best friend or brothers and sisters. Tyler, who Robert portrays isn't the kind of character you'd expect him to be, he is rebellious but because he cares which i personally think a lot of people do lack these days…the guts to stand up in what you believe in and it's done in a very real sense too. I couldn't help feel Ravin was just a support character though which is a shame because she's a talented actress (watch Brick). The ending, could have been ruined and i think i was literally whispering "dont ruin it, please" but was done tastefully. You'll see what i mean when you see it. It may bring a tear to your eye, it may make you think about eating dessert before dinner because you only get one shot and it will definitely make you think about "living in the moments".
The film has had a lot of stick in the press over its opening weekend and I'm not really sure why really. It's an independent film, remember Summit Entertainment are not a major studio yet it managed to finish fourth. I think a lot of people were expecting because it had the "star factor" it was going to open majorly big, so a lot of Robert fans went, however a lot of people who are not fans didn't go because they were expecting a high budget romantic film. People who love "indie" movies will definitely like this. RM opened with $8.9m and reached 4th and She's Out of My League reached 3rd with $9.78m, which was done by Paramount a major with a big viral marketing campaign and opened in roughly 600 more cinemas than RM…so cut the film some slack you idiotic critics *cough* TED C. Basically Mark, who i went with is predominantly a bit of a "guy" and his favourite genre is Horror…he gave it 8/10 (9/10 cos he thought Emilie was hot). That says it all really, go see it.
Out of my night, i got to walk a red carpet, got some free vitamin water (love that stuff), experience a premiere and see the gorgeous R-Pattz in real life. Thats enough for me.
Thanks to
@hannahbk
-
Source
via
RobPattzNews