The weekend numbers are in and considering Remember Me has yet to be released worldwide, it's doing pretty well.
Second weekend and it's hanging in the top ten. Just a few theaters added and still playing with the big one - Alice!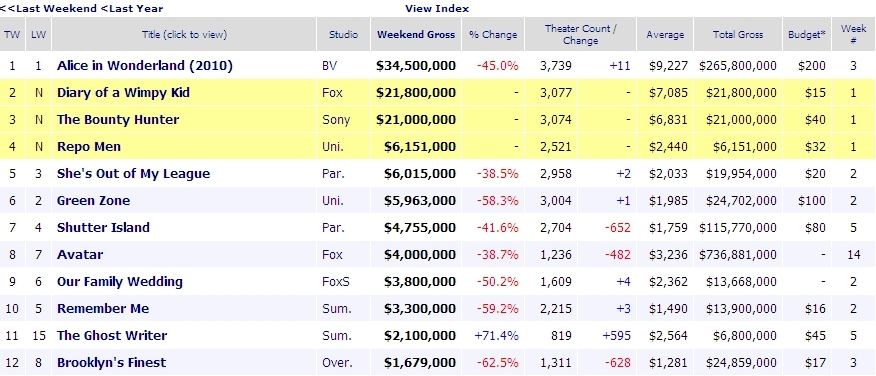 Can I just point out that Repo Men, with all it's hype, had an opening weekend earning $2mil less and with a budget double the size. Just sayin'!
The international numbers for Remember Me are not yet in the running (not sure why) but there are some sneaks of how it's done in other countries it's been released in.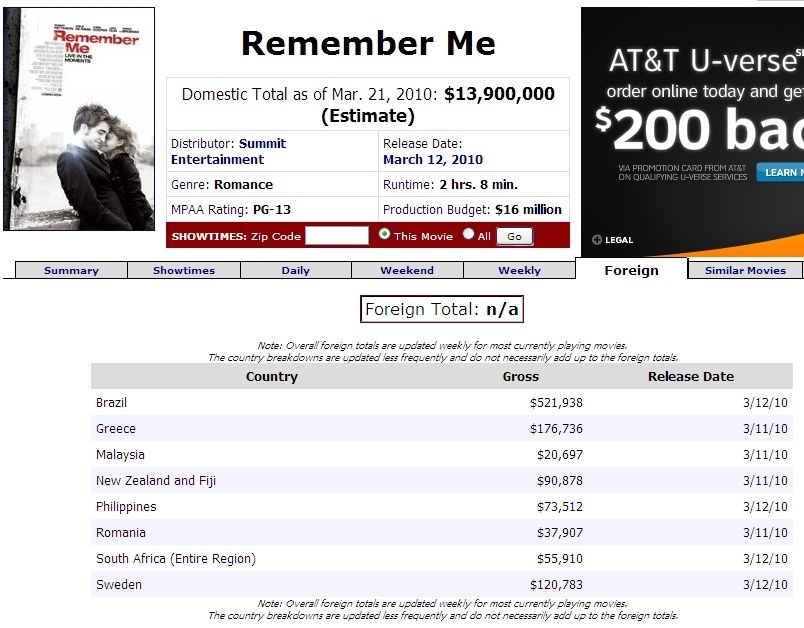 I believe word of mouth is doing it's thing!
Source