Dear all for the next couple of minutes we are going to pretend Rob reads our blog... Ye been warned ;)
Happy 24th Birthday Rob!
It's so hard to believe how fast a year has gone by.
Hope you have a great birthday doing the things that make you smile 'cause we LOVE that smile.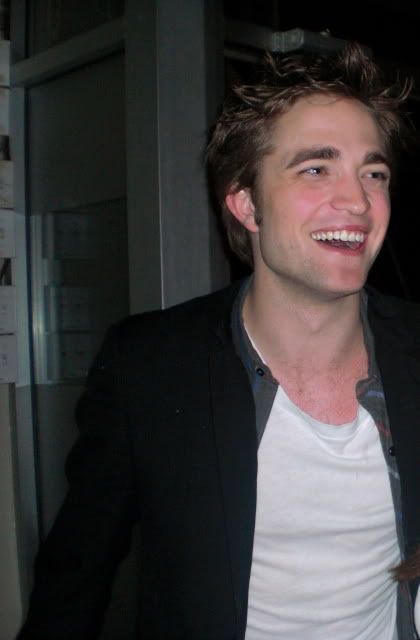 Wishing you all the things you wish for and even more success in the year to come.
You've kept us really busy this year! We've had a great time following you, supporting you and your projects. (It was easy for us since we were on our sofas and you were the one working your tushy off ;)
Thanks for being yourself... Never change... Never stop blurting out stuff in interviews and never stop being so sweet to your fans.
We can't wait to see what the next year has in store for you.
And for tonight: Drink up! You deserve it :)
Cheers and love from your ROBsessed fans:
Thank you SO much to our wonderful followers who sent us all these fabulous photos and greetings and made all this possible . You make this site and all the hard work worthwhile :) Thank you!
Happy Rob Day to you all
Sincerely
~Robsessed~
(aka Gozde, Kate & Kat)
P.S.: Thanks to the RKs for the song sugggestions and thanks to Indonesian Rob fans for sending us the pictures of their celebration :)
And since none of us have vampire senses to catch them in a second ALL of the fan photos and greetings are posted
HERE
:)
P.S.2: The video doesn't work in Germany so
HERE
's a copy that works :)