NEW "Eclipse" Merchandise Available for Pre-Order At Hot Topic
In case you haven't seen it yet there's a load of New "Eclipse" merchandise that went online yesterday and is now available for Pre-Order.
Thought you'd like to see some of the Edward stuff that they have.

There's T-Shirts (click to see them larger)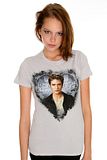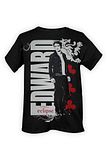 Bookmarks, Throws, Key Chains, Pin Sets and Water Bottles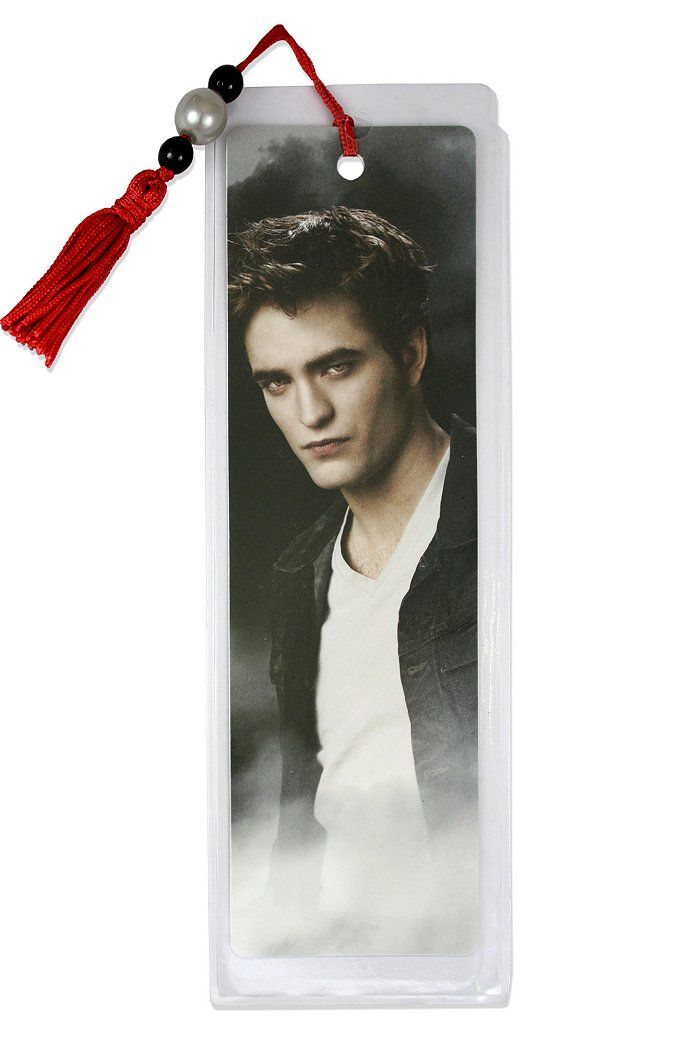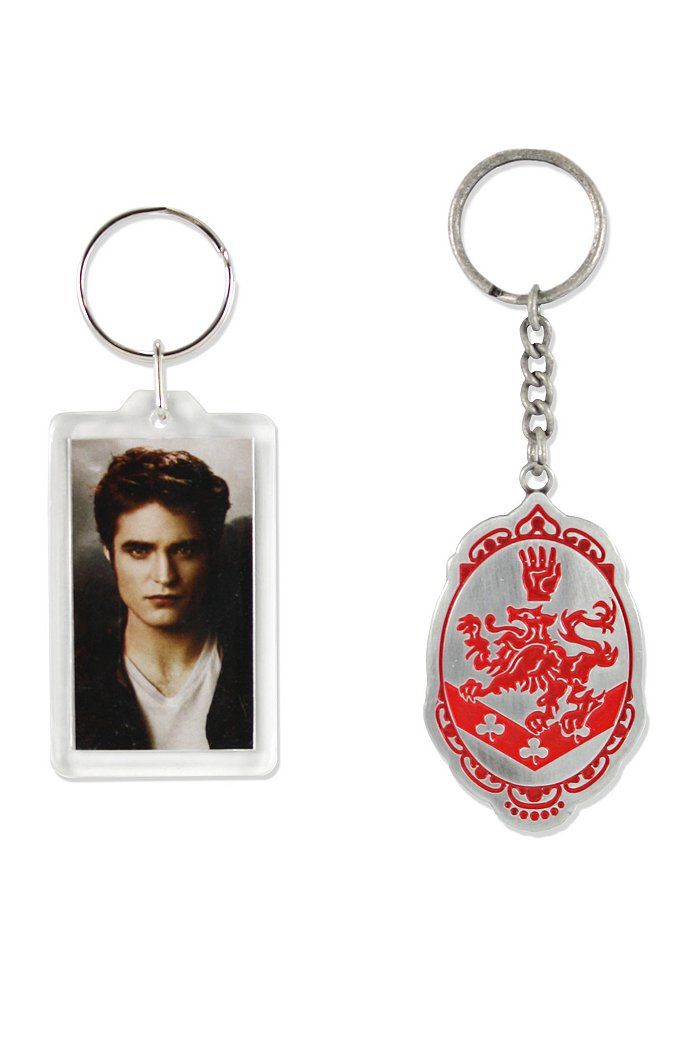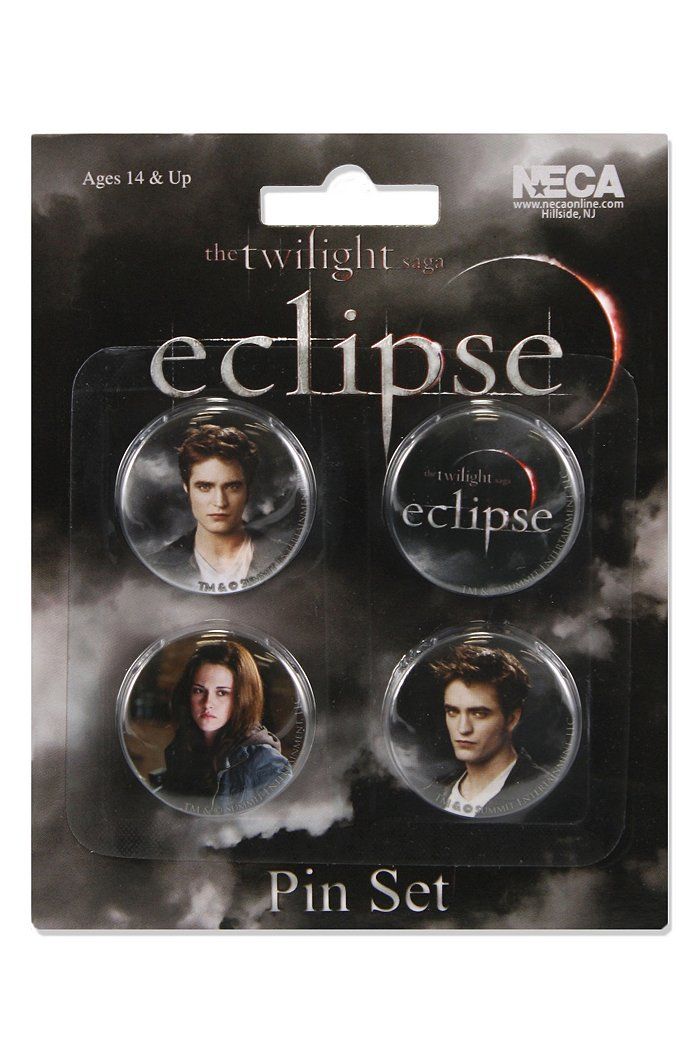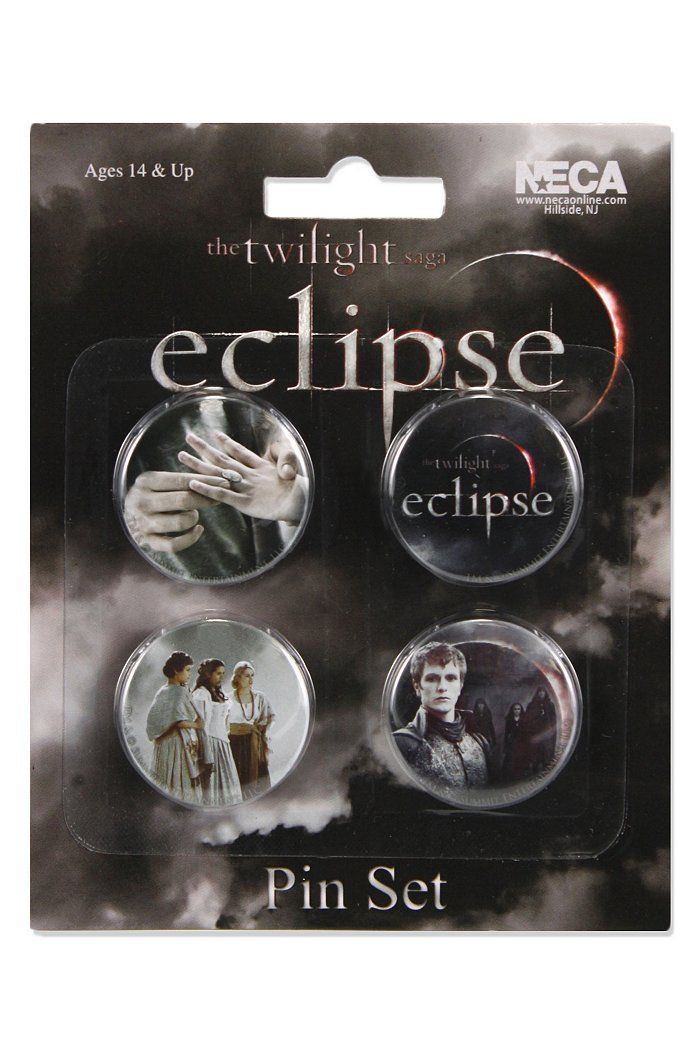 Oh and in case you cut your finger and don't want to get chased by vampires there's your very own Edward plasters!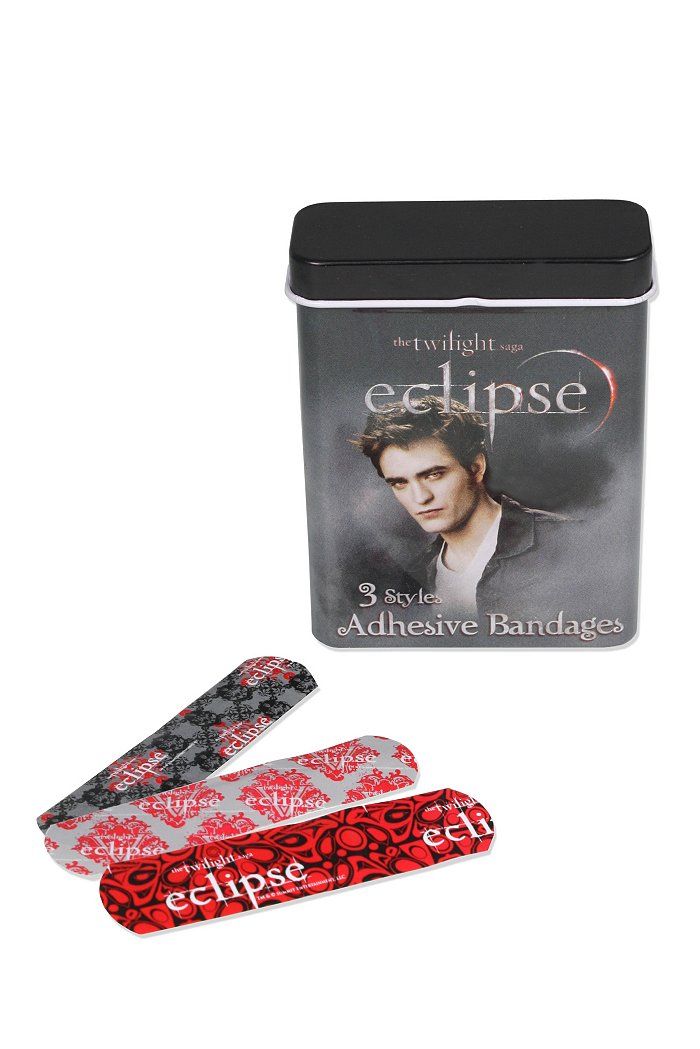 If you look very closely at one of the pin sets you'll see that one of them is a picture of Edward placing the ring on Bella finger and you know that they are Rob's fingers, we'd know them anywhere! (pic via Spunk Ransom)




So if you want to Pre-Order some "Eclipse" Merchandise Click on the link below to head over to Hot Topic.