Confirmed No Female Can Withstand The Pattinson Effect
Well we know the Pattinson Effect works us but it has now been confirmed that no female is safe and the latest one to come under Rob's spell is none other that Tai the elephant aka Rosie on WFE.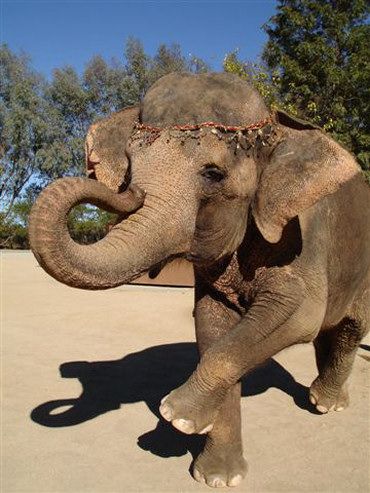 Isn't she gorgeous?? I wonder is Rob as taken with her as she is with him?
Thanks to
WFEFilm
and
SterlingWolfe
for confirming that we have a new rival for Rob's affections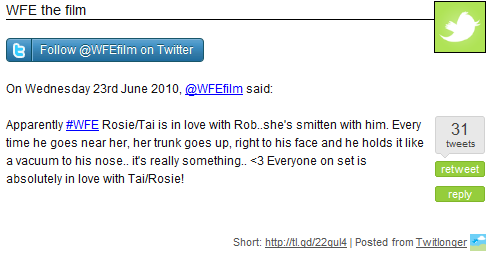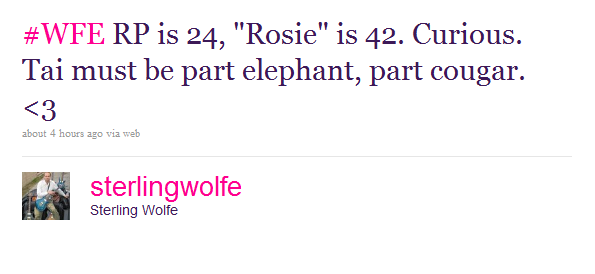 Rosie and Rob sitting in a tree............mmmmm maybe not.