Robert Pattinson's Struggle...with the headlight :)
Pictured below are Robert Pattinson, Kristen Stewart, Tom Sturridge and "the guy with the green gum" leaving Troubadour music venue in Los Angeles (last night).
It begs the question: "How many hobos does it take to turn off a headlight?"
Answer: A LOT of them when the door is open and Tom is trying to get in :)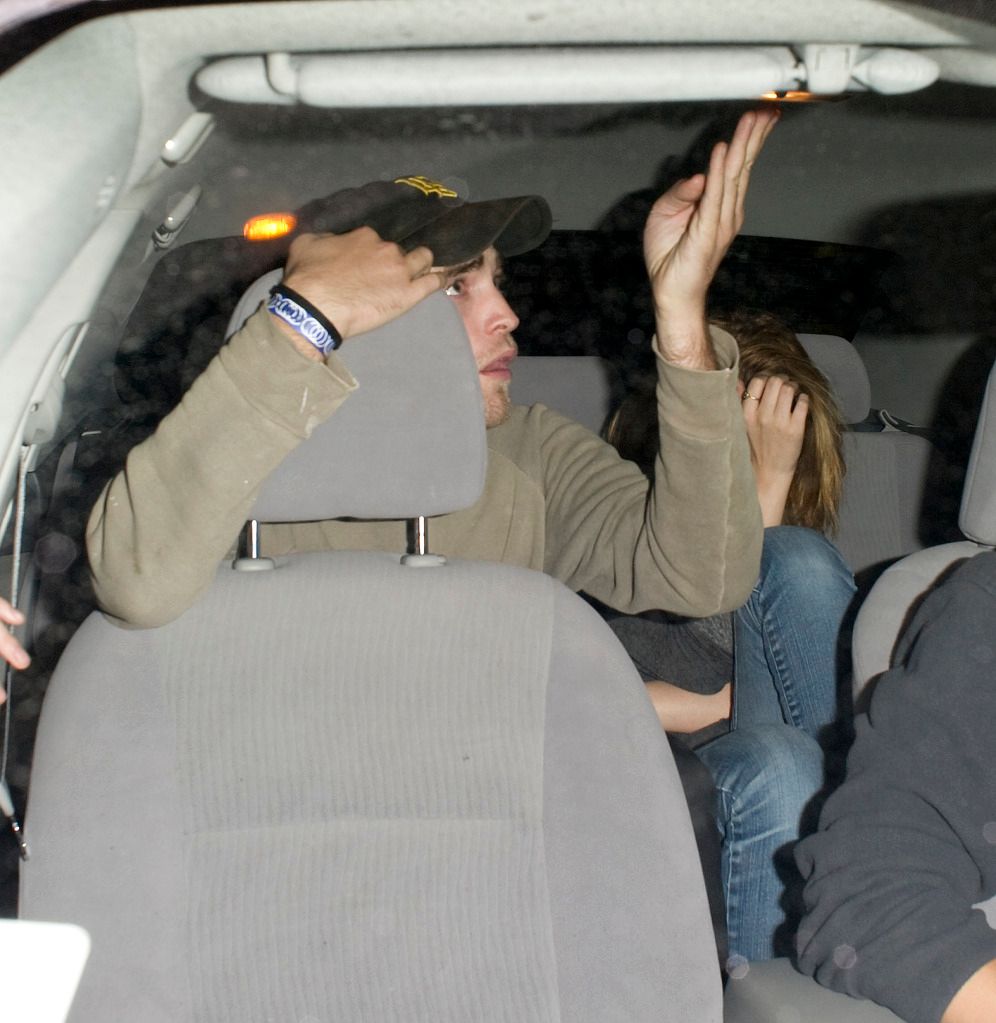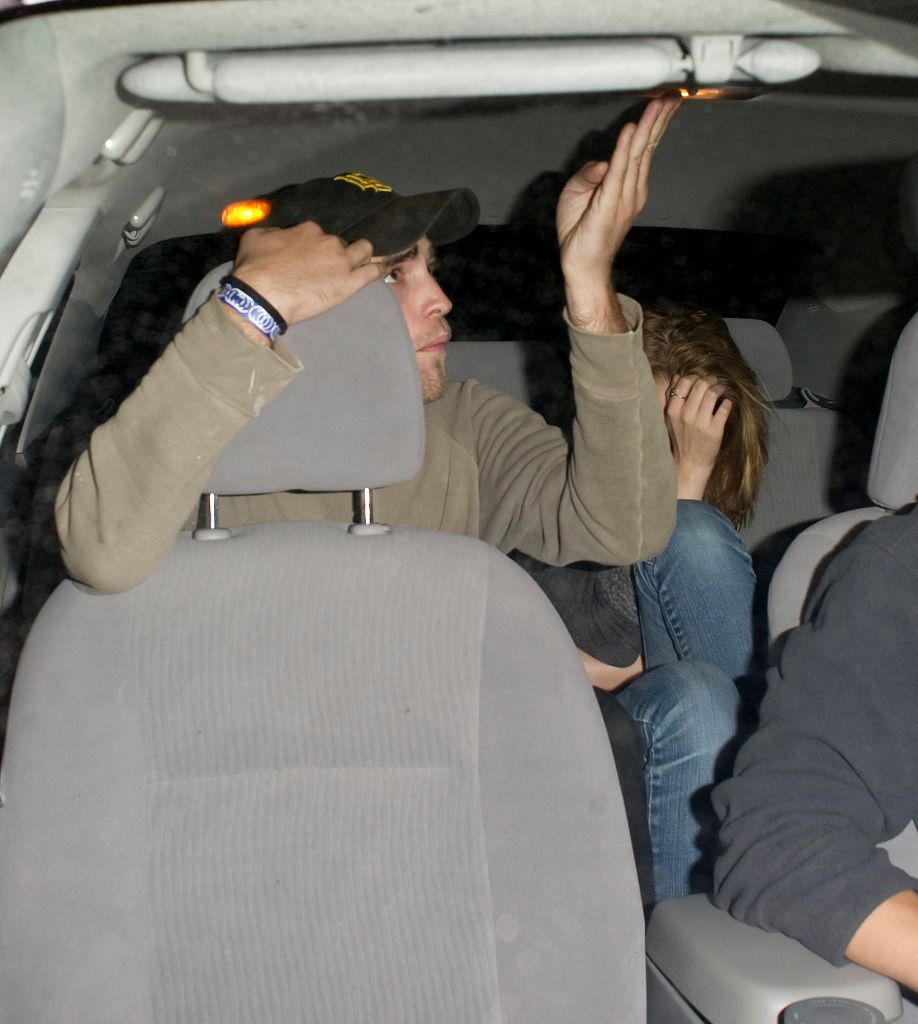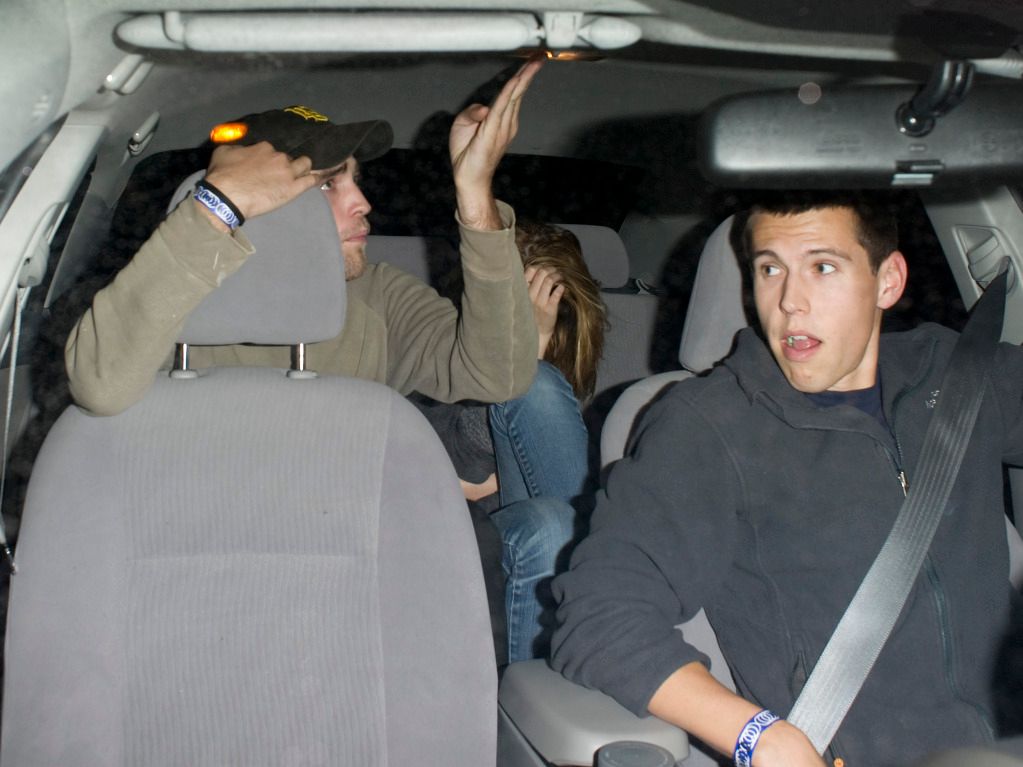 Looks like Rob's beard has been transferred to Tom and Rob has given up on the headlight :)
Oh and Kristen we see you smirk ...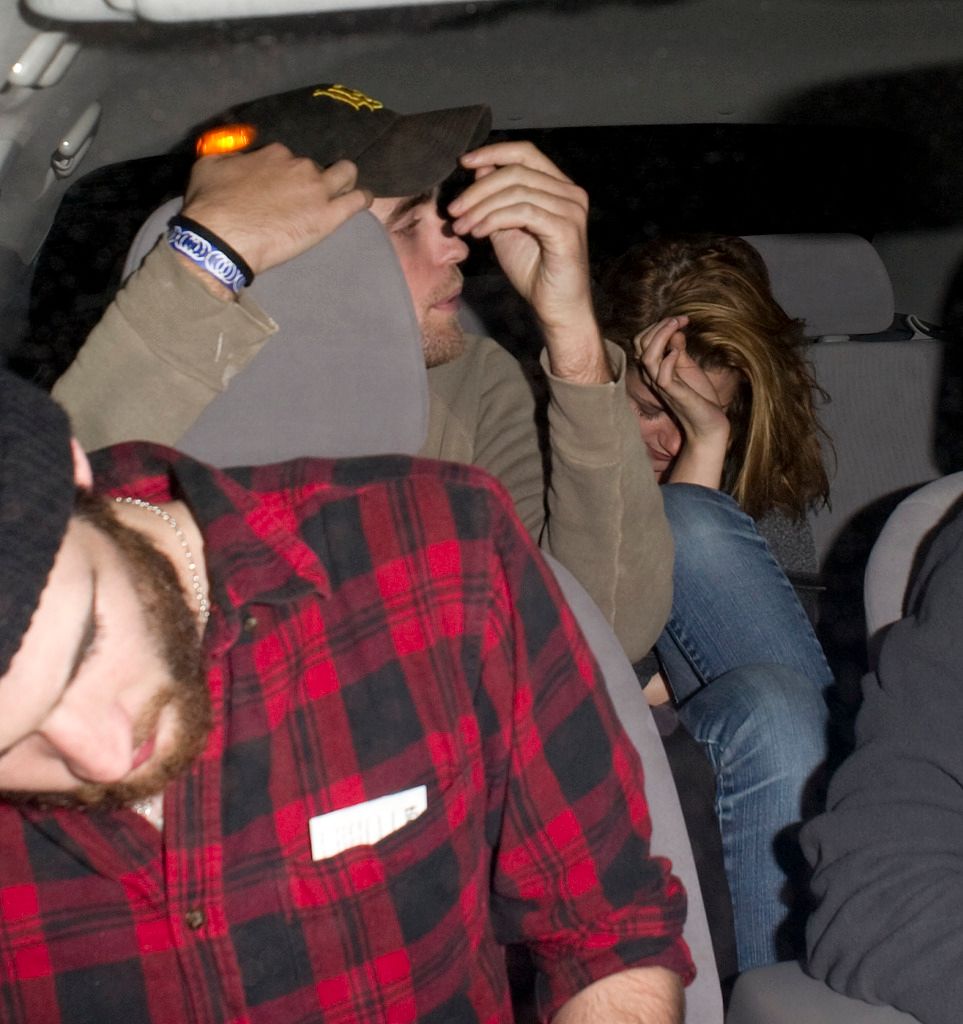 HQs: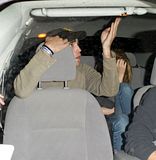 Source
via
Robstenation
PSA: I know you can turn off the headlight when the door is open but the joke seemed to fit better when I pretended he couldn't.
PSA2: They weren't "harrased", Kristen wasn't crying :) Proof: