The

Twelve

Days

of

Robmas
On the third day of Robmas, our ROBsession gave us to see...
Three Brits' road tripping,

I am confused by the face hiding... you're stood with Sam, Tom and ROB... why hide your face?
That's more like it... I wonder how long that grin was plastered on her lovely face?
Two Grizzly Rob's,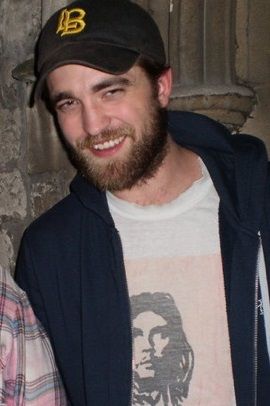 Continued after the break!
... and a bothered Rob sat high up in a tree
!
Another big thank you to Elizabeth from
Pattinson Pictures
for the fab banners she makes for us :)