Robert Pattinson basically stuns anytime he's visible but I get what MTV is saying. Who doesn't LOVE RedCarpetRob...er....BlackCarpetRob!
From
MTV Style Best of 2010: Red Carpet Stunners
:
Robert Pattinson
Our favorite leading ladies weren't the only ones to grab our attention on the red carpet this year. Heartthrob Robert Pattinson rocked a maroon Gucci suit for the premiere of Twilight Saga: Eclipse on June 24 in Los Angeles. It suited (pun intended) the actor perfectly, and the thin gray tie added a sexy finish.
Tink: Ah yes...that bodacious Gucci suit was gorgeous. Only Rob could pull this off. He's also the only male to make MTV's list :) Let's revisit that maroon marvel.
ummmm....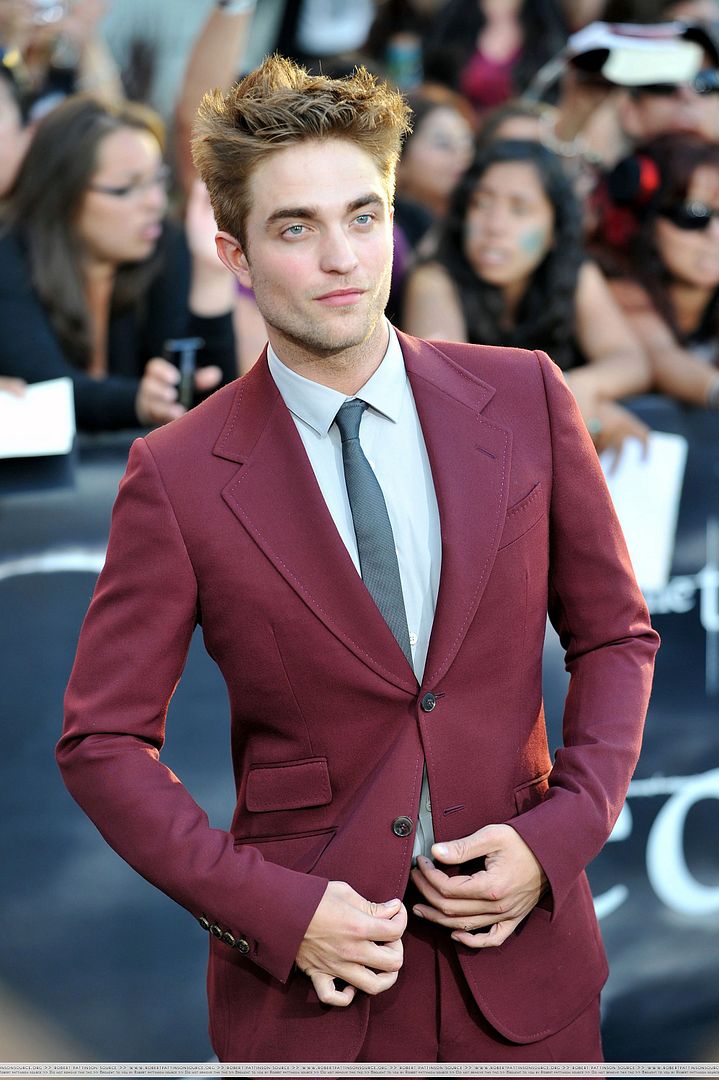 yeeeaaaaaahhhh *stunned*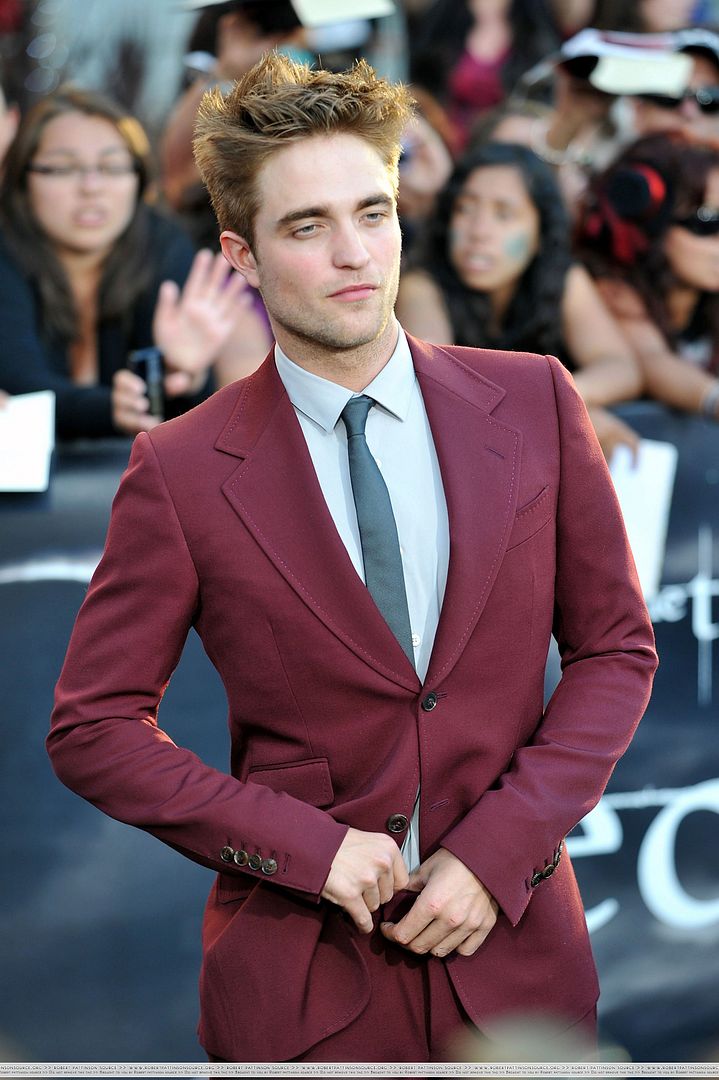 Over 40 HQ pics of Rob looking sinfully good in the Gucci suit after the cut!
Lick & save the thumbnails for HQ stunners