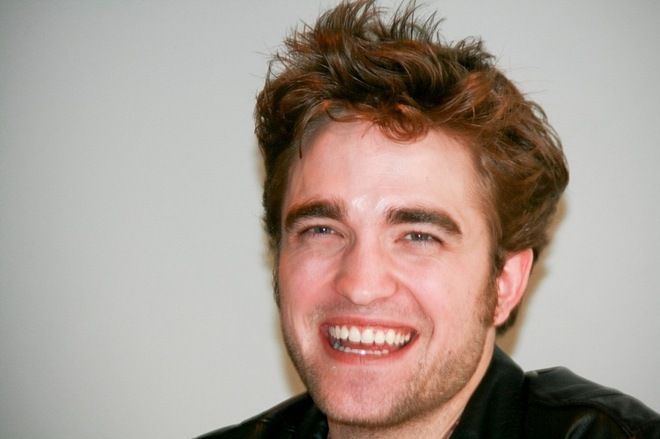 On his blog Guri Weinberg
says
"When you're shooting on location for 5 months, you come up with some pretty juvenile inside jokes, catchphrases and pranks."
One of these pranks was the GFYS game.
What's that I hear you ask?
Over to Guri to explain.........
"GFYS started one day as Noel and I were walking back into our trailer after a long day's work. We each had one half of the same trailer as dressing rooms and our doors were on opposite ends. As we were opening the doors to our dressing rooms, I called out to him,
"Hey, Noel…"
He earnestly looked at me. "Yeah?"
UBER casually I say, "Go f*** yourself."
On his look of shock, I went into my room and shut the door. I admit, I was laughing pretty hard. The look on his face was priceless."
The game took on a life of it's own and cast and crew got involved.......including.......you guessed it Robert Pattinson & Kristen Stewart.

Find out what went down, after the cut..........
"I had a talk with Kristen, then Rob to arrange a spontaneous GFYS from each to accent the rest of Noel's day. They were SO into it. However, before I know it, Rob is wrapped for the day and I'm thinking he forgot. Oh, me of little faith in Rob's silliness. As he walks off set back to his trailer,
"Noel. Go f*** yourself." Rob said it so casually, Noel looked at him for a second, not believing he'd heard what he just heard. Noel looks at me. (Kate: Giggle. LOVE it)

"I can't believe you did that. Nice.", he says.
"Thanks, man." I respond. But he hasn't heard from Kristen yet. AND now we're called back to set...
The minute I walk on set, Kristen is READY to do this thing with Noel. She keeps looking at me when he's not looking, mouthing, "Now?" I'm mouthing back, "Not yet." She keeps shooting me looks every few seconds, "Now?" and I keep going "Not yet. Rob just did it." I am thinking to myself, MAN, she REALLY wants to tell Noel to go f***himself. Did he piss her off or what?!? There's a break coming up and we all come back on set. Except Kristen. I look for an A.D.
"Where's Kristen?"
"Oh, she wrapped."
NO WONDER she wanted to do it so quickly. Dammit.
Now, a sane person would have let it go. I, on the other hand, saved the rest for Canada......."
Find out what happened next along with who else got involved with the game over on
Guri's blog
Check it out it's really good!