SPOILERS: New pics of Robert Pattinson rehearsing on the Cosmopolis set June 29th
The pics that come from set tonight will have major spoilers if you haven't read the book. Majority of pics will be under the cut.
PROCEED WITH CAUTION!
New outfit! First the LB and NOW the LA? He totally loves me. ;))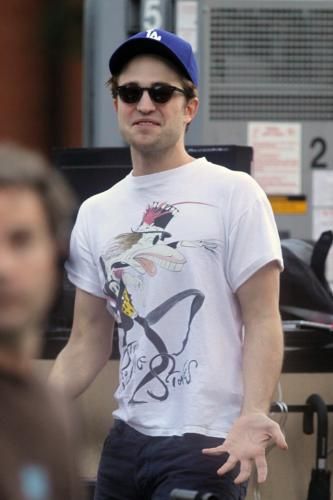 Whoa....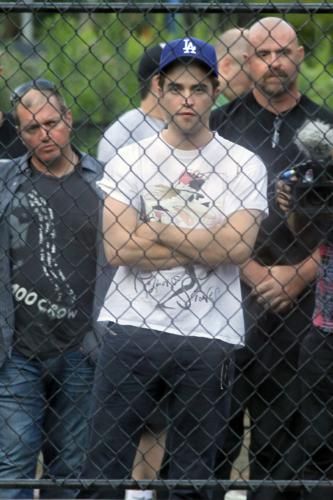 Diggin' the Stones tee too, Rob! <3
SPOILER pics after the cut!
Baby is workin' OUT! These ARMS! Eeeeeeep!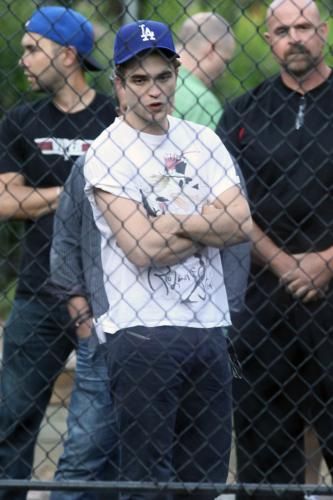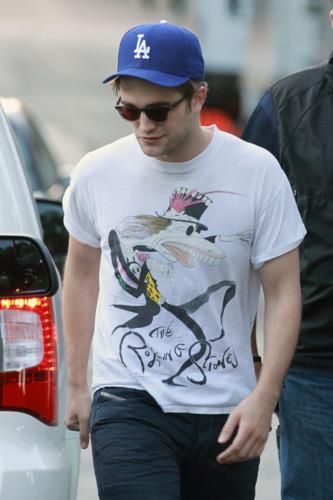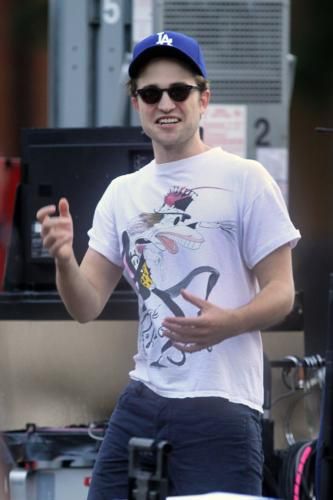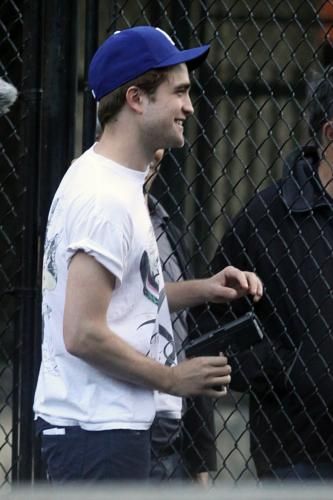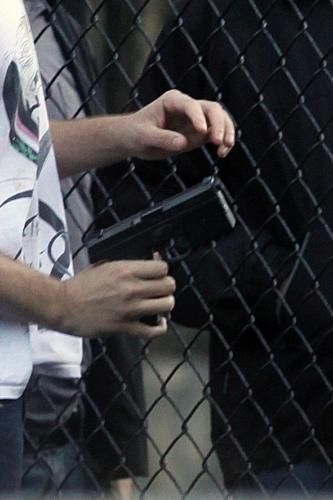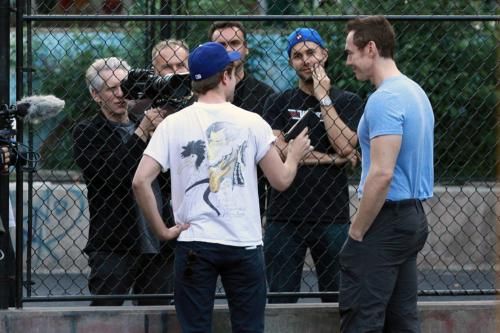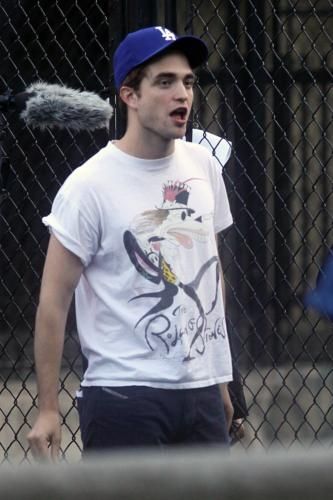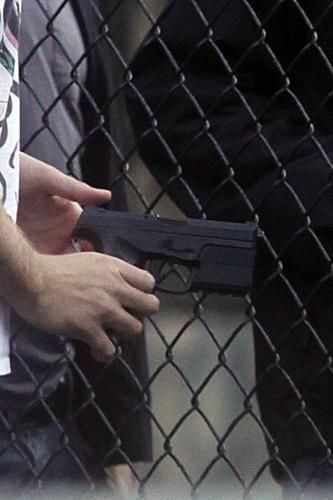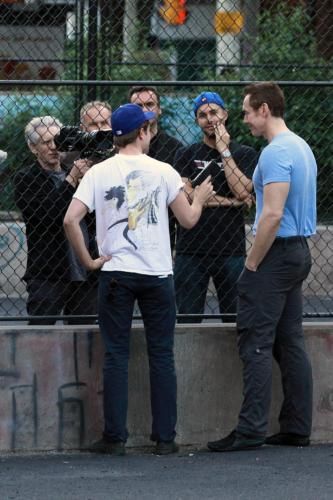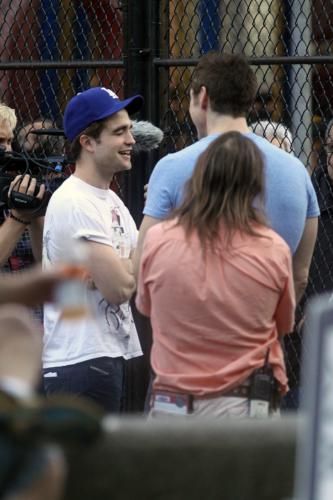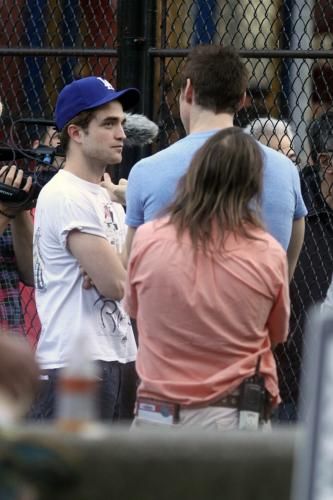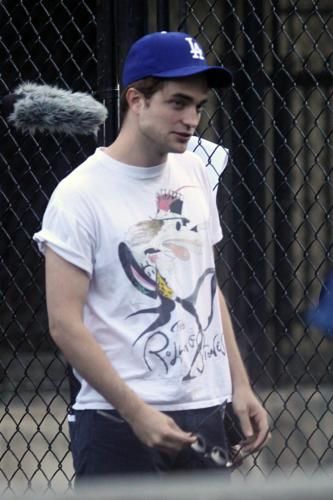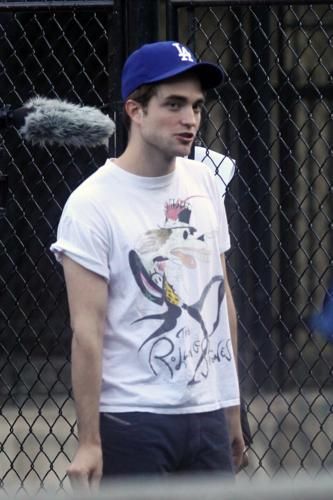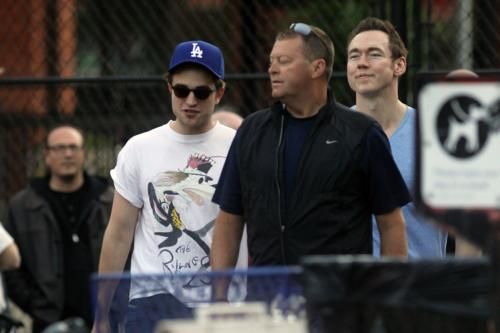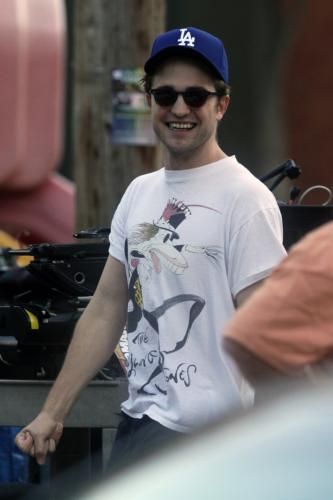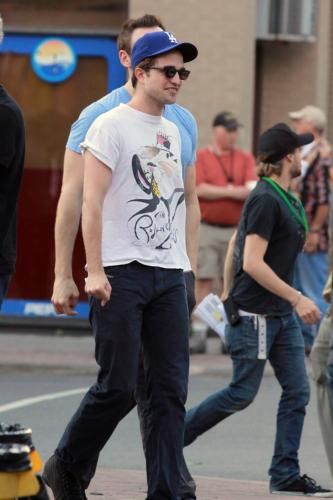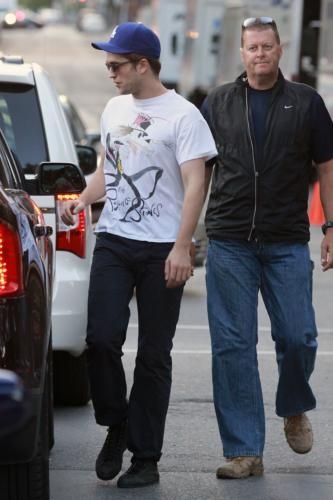 Photos:
Source