So many goodies! Here are some quick bits from two entertainment outlets on the scene for BD Day....are we calling it that? What are we calling this day? This momentous day...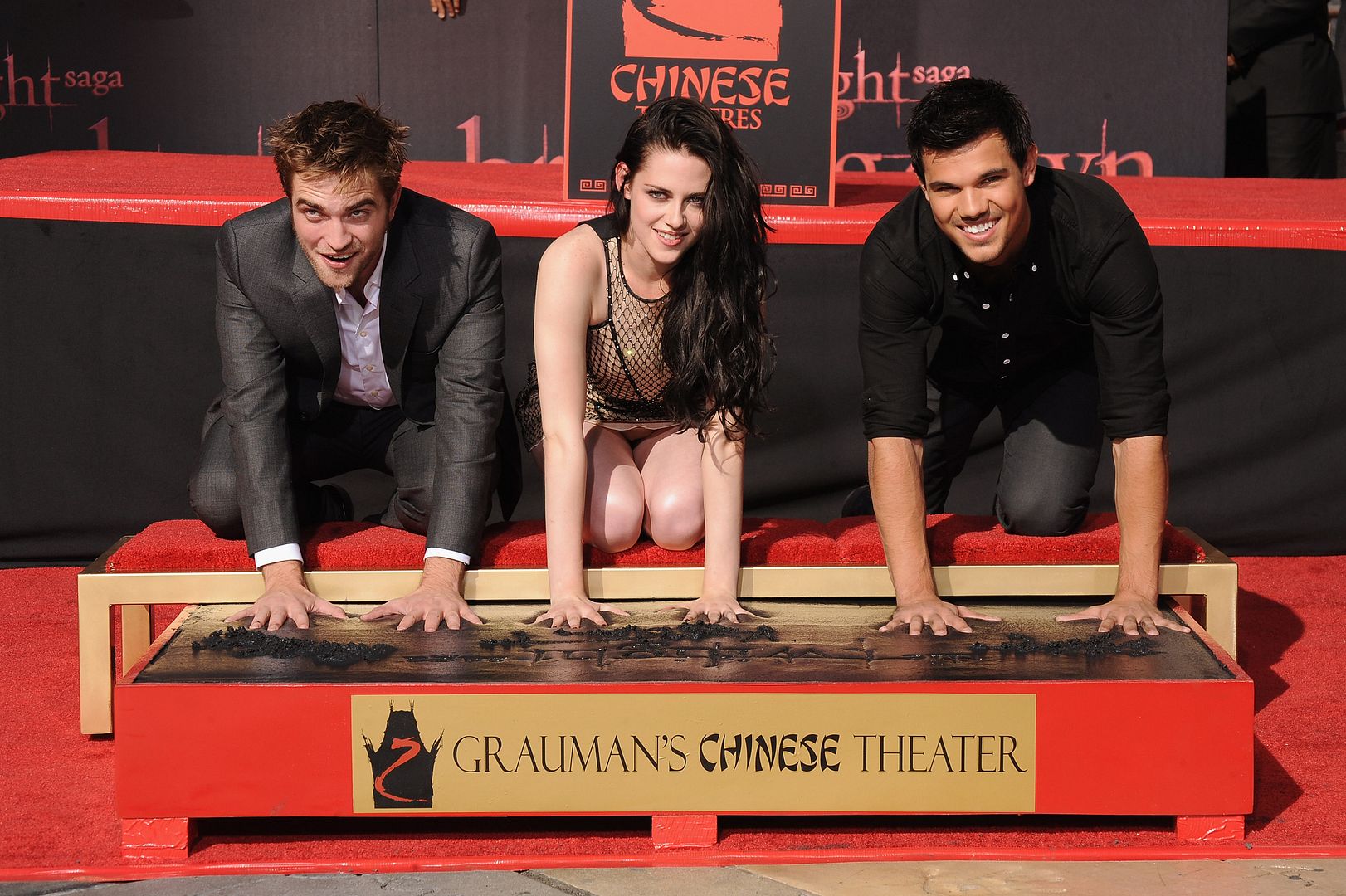 Entertainment Weekly
(excerpt)
So how's it feel to get your hand and foot prints immortalized forever at the famed Grauman's Chinese Theater in the heart of Hollywood?

"Not only was I wearing shoes too big for me, but I put my hands in the wrong place so I'm going to have the

most

stupid-looking prints,"

Robert Pattinson told EW shortly after the ceremony this morning.

"It's going to look like a yeti."

(Kristen Stewart and Taylor Lautner pointed out that Pattinson's feet were askew as well.)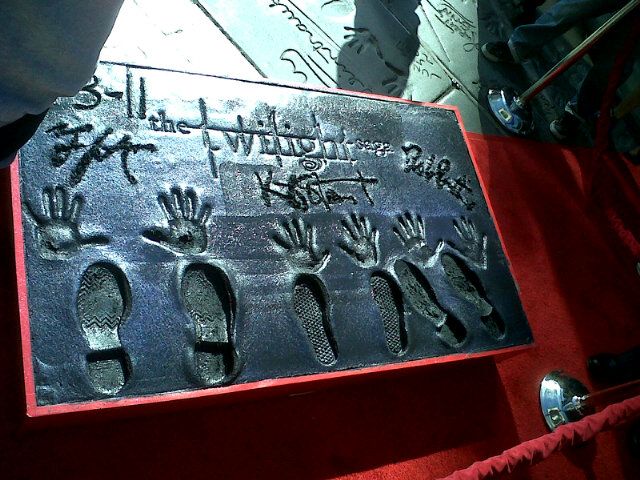 Celebuzz
(excerpt)
After the four year Bella and Edward rollarcoaster, it might be nice to see them in a different genre together, right? Here was what they had to say about the idea:

"I would die to work with [Rob] again," Kristen said when we threw out the rom-com idea. "I totally would."

...

Rob is game too:

"I would love to," Pattinson told Celebuzz when asked if he would be up for a romantic comedy with Kristen. "Definitely I would work with her again [outside of Twilight]."

Don't get ahead of yourselves though, nothing is in the works as has been reported.