Robert Pattinson talks to MSN (Italy) about Breaking Dawn Sex Scenes
Oh this one is goooood. Anytime Rob talks about himself in the little robe and thong...I love it.
Highlights:
Broken beds and other things that can't be discussed on TV ;)
If people are shy, the sex scenes are harder
Talks about how unnecessary it was to wear a thong on set (SO FUNNY!)
Talks about the last scene
Marrying the wrong or right woman
Click the image to view original source!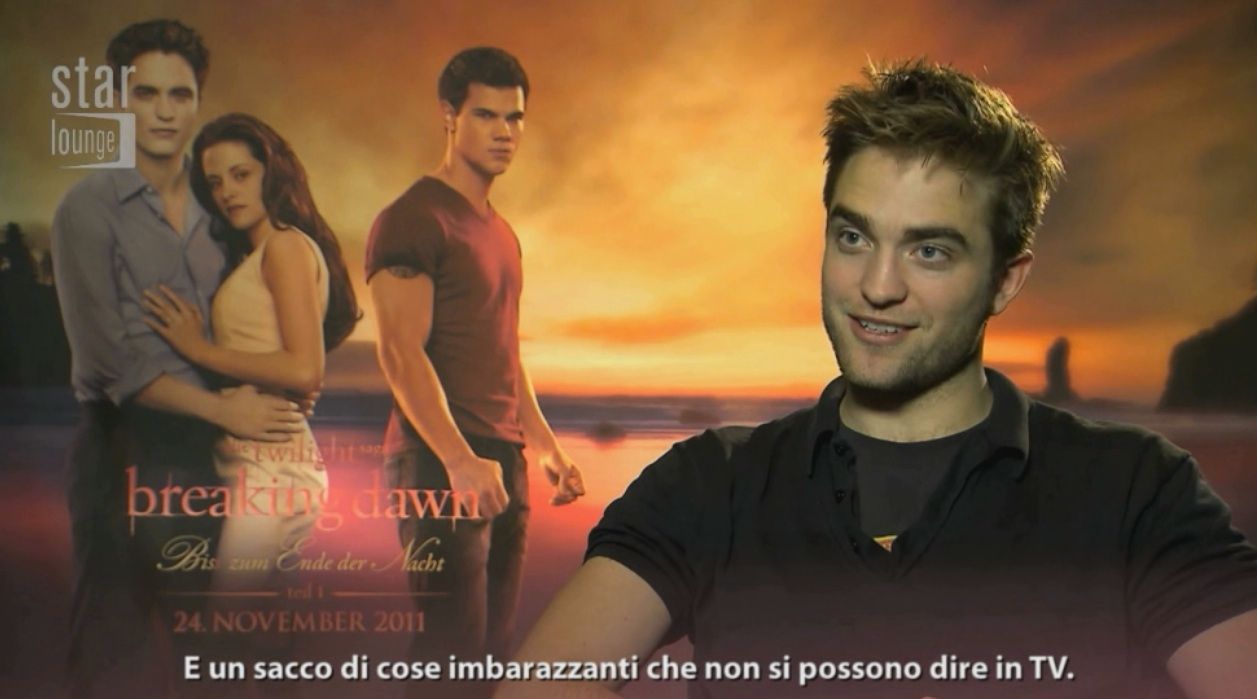 Source:
MSNit
| Via:
RobPattsMoms