Robert Pattinson and his traveling seat at the People's Choice Awards + Breaking Dawn 2 rumors debunked
UPDATE: Rob + Betty still might be a reality.
We reported earlier
that he was sitting next to Betty White via Marc Malkin:
Crazy craziness after the cut. Which in the scheme of things means nothing since Rob will be there for sure. The end. :)
Now there's a screencap from Entertainment Tonight (via Robstenation) showing Rob next to Kristen Stewart and near Taylor Lautner and Jeremy Piven: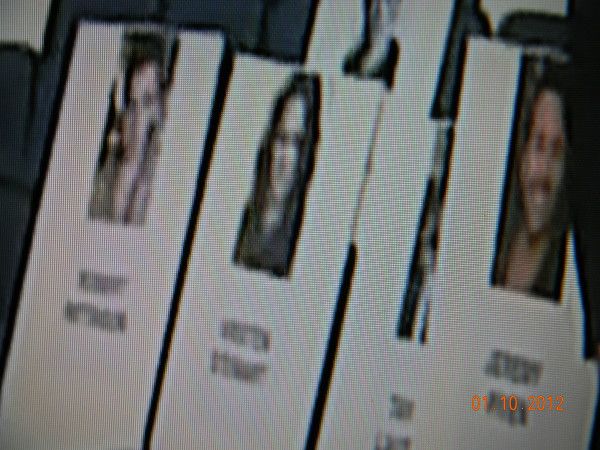 UPDATE: Video of this new seating arrangement shows 2nd row technically although no seats in front of Rob's seat. (
via
):
Additionally,
TwiBritneyFan
heard on
Entertainment Tonight
that Rob would be in the second row even though Marc Malkin's report places him in the front row:
Robert Pattinson will be in the second row at the People's Choice Awards as per Entertainment Tonight.
Egads. Since I won't be sitting next to him, I could care less where he sits as long as we can see him clearly. Lord knows he'll probably pop in 2 seconds before he wins. *whispers* I'm predicting a win.
Go crazy in the comments in you want to speculate but these things don't seem concrete. Rob might bring his own lawn chair and park it in an aisle. Now that would be something.
If this didn't make your head spin...let's add one more thing. Reader, Suziekew heard this on ET Canada
PCA producer Mark Burnett just said "maybe" to a BD2 teaser during the show tomorrow (via ET Canada)
And People's Choice had this to say on their twitter:
Hmm that's an interesting rumor..RT @TwilightTopNews: Breaking Dawn Part 2 Trailer To Be Shown at People`s Choice 2012
UPDATE: Fansite, @NessieMackenzie had this to report (via):
It has been confirmed to us by our Summit source that the rumors for a Breaking Dawn 2 clip being shown at the PCAs is FALSE! no clips shown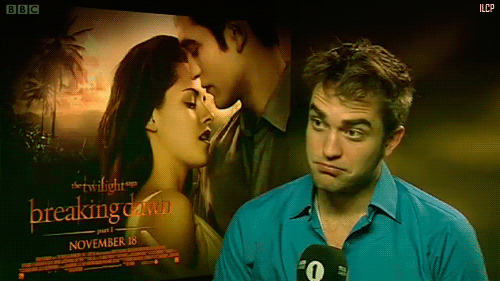 Can you keep up? lol