Robert Pattinson "MAY" Be Presenting At The Golden Globes!
UPDATE
Josh just tweeted this, so I guess we're none the wiser YET.
BUT this we do know, he's on the list!
Keeping everything crossed.
Sorry looks like we (& Josh) were a bit too quick off the mark!
We'll update as soon as we have anymore info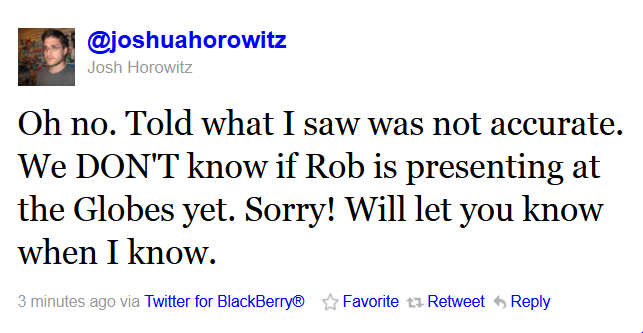 Just the news we were waiting to here and thanks to
joshua horowitz
we now know!!
Are you excited to see Rob again?