A couple of weeks ago many of you sent us your number one reasons for the Rob love you hold. Your wonderful, thoughtful responses were taken and turned into Rob's 26th Birthday Post and everyone who sent in an email was also entered into a drawing.


*No reason at all to use this gif in this post other than, why not? It's my favourite.

Goz, Kate, Tink and I were all winners after having the pleasure of reading your heart felt emails.

Robert Pattinson makes us all winners with each turn he takes in his career.

But there can only be one winner of the Cosmopolis Soundtrack and they are revealed after the cut...



The winner, by total and utter random pick, is... Karen Llaneza!!!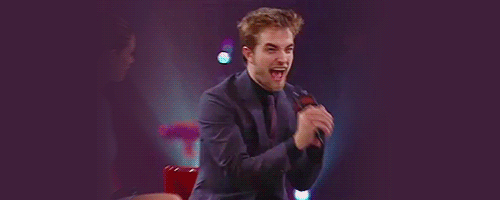 Congrats Karen - go ahead and drop us an email and we'll get your CD sent out to you on June 4th :-)