SPOILER POST ~ Bel Ami
A couple of days ago, reader, Belladonna, brought up
Bel Ami
and wanted to have a discussion post for the film even though the US is late to the party. Hell, some countries are still waiting to party. As a Rob fandom,
Bel Ami
has been a tough one to talk about since distribution was so scattered but
we're
not scattered. We're a worldwide community.
We first had an intense Bel Ami discussion thread back in January
when Belgium fans were the first to see the film. From January until now, we've had various review/spoiler posts for the film as it trickled out. We posted
this one
last week for the US release date in theaters.
We even had one up for the VOD release
. It had been a long wait for this film so there's been plenty to say.
My friends and I found out that the film is already leaving our theaters in LA County. *sigh* We only got to see it a few times last weekend. We're going to check it out again this weekend since the theater said it would be gone by next week. Rob said the film just
kind of came and went
but we'll do a final "swan song" spoiler post for the ladies that still want to talk about Georges Duroy exclusively. For me, this was one of Rob's most emotionally explosive roles. Very fitting for a character that was hungry for wealth, status, and sex. I thought he did great with Duroy and it's a top fave of all his films. How can you NOT wanna talk about him? :)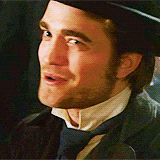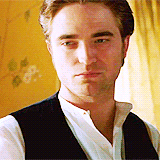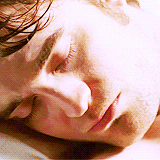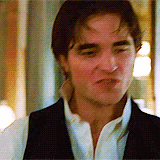 Moving forward with 2 indies in Rob's back pocket (
Mission: Blacklist
and
The Rover
), we're likely going to see wide scattering of distribution again. We'll keep up with the major releases but you guys can always shoot us an email to start a discussion post. See you guys in the DR!
Gifs:
Source