44 Days of Robert Pattinson ~ Day 10: Favorite Picture of Rob's back or naked upper body
The
ROBlympics
continues...
Day 10: Favorite Picture of Rob's back or naked upper body
WELP! It should be no shock that Kate and I have the same pic. Mine is an HD cap (click the pic, you're welcome) and hers is in motion (you're welcome again). Kat took us way back to a time that proves Rob is quite comfortable in his own skin. And we thank him for his comfort. Rob says you're welcome.
Tink's pick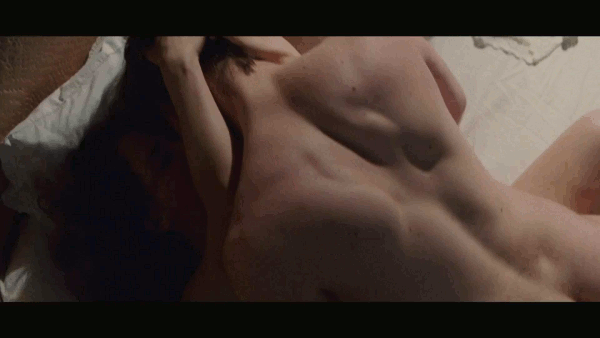 Kat's pick
Does is get any better?? "Yes, Tink. It would be better if I could have that in MY bedroom." Well guess what! It's your lucky day because you CAN own some of GreekGodRob.
We're giving away the DVD for US residents on the blog and tomorrow on
twitter
. Click
HERE
to enter the blog contest (ends midnight on 8/7) and if you're on twitter, be sure to check us out tomorrow! Kate is also hosting a giveaway for Bel Ami on RobArt twitter tomorrow. Click
HERE
to stay tuned in.
Now....don't just tell us which pic is your favorite. Load the DR with YOUR faves. Our bodies are ready. ;)
Links are moderated so note that we'll have to approve them as you comment. Might take time.
Want to know all the days ahead of time? Check them out after the cut!
Favorite display of Rob's laugh
Favorite movie still of Rob
Favorite Picture of Rob's bottom lip
Rob video that makes you pant
Favorite Picture of Rob from Cosmopolis premiere (Portugal or Paris)
Favorite photoshoot
Favorite Picture of Rob from Cosmopolis premiere (Berlin or Toronto)
Favorite Picture from Black Book photoshoot
Favorite Picture of Rob from Breaking Dawn Part 1 premiere in LA or London
Favorite Picture of Rob's back or naked upper body
Favorite Picture of ToothpickRob
Favorite Picture of Robenberg
Favorite Picture of CannesRob 2009
Favorite Picture of CannesRob 2012
Favorite picture of BerlinaleRob
Favorite Wet Rob picture
Favorite picture of Rob with a full beard
Favorite picture of Rob in a cap or beanie
Favorite picture of Rob in a tuxedo
Best fan picture with Rob
Favorite picture of Rob's legs (wonky or long and sexy or both)
Favorite picture of AirportRob
Favorite picture of Rob from WFE premiere (New York)
Favorite picture of Rob with Nick, Stephanie or Dean
Favorite appearance by Rob at an awards show
Favorite picture of Rob's jaw
Favorite picture of Rob's fingers
Favorite picture of Rob's forearms and/or biceps
Favorite picture of Rob's smile
Favorite picture of Rob from Breaking Dawn European promo
Favorite picture of Rob from a TV show appearance since 2011
Picture of Rob movie character you feel was his best performance
Favourite Rob Wallpaper
Favourite on set photo of Rob
Favorite portrait picture of Rob for press conference/junkets
Your "Perfect amount of facial hair" Rob picture
Favourite picture of Rob from WFE European or Australian promo
Favourite Rob movie since 2011 (WFE, BD1, BA or Cosmopolis)
Favorite picture of Rob walking or running
Favorite picture of Rob's lashes
Favorite PromoRob (film promotional tour Rob)
Favorite Rob gif
Favorite picture of crazy faced Rob
One of the sexiest pictures of Rob
This is gonna be fun! Comment away :)