Robert Pattinson memes it again! Funnies spawned from the Breaking Dawn Part 2 poster
The
Breaking Dawn Part 2
poster came out earlier this week and you know what happened, don't you?
UPDATE
: Reader, Cared, sent us this gem :)
Run, Robward, RUN!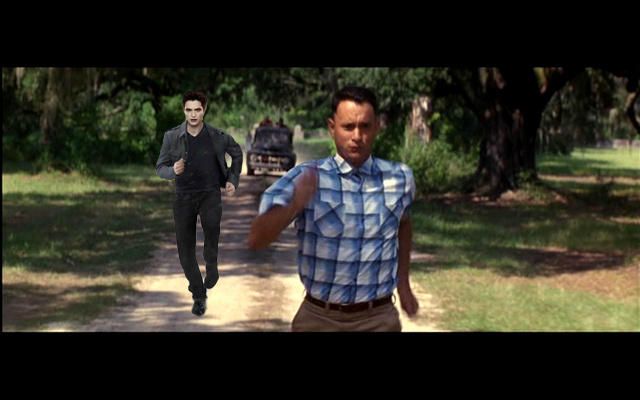 Forrestward:
Totally_Dazzled
Eye of the mountain lion with eye of the tiger!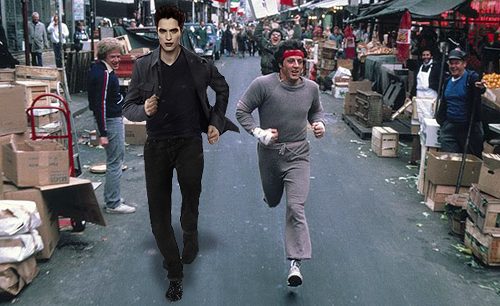 Rockyward:
iluvmormonvampires
LOVE!!!
Beatlesward:
rosearcadia
*giggles* MemeRob forever cracks me up. You remember
JumpingRob
, of course. Now we have...actually I don't know what people are calling this Robward. Runningward? JoggingRob? Whatever the name, it's funny as hell and I wanna see Edward pop up all over the place and running.
Must go faster....
Jurassicward:
rosearcadia
Marathonward1:
epictwilightsisters
I'd SO run in a marathon with Robward there...
Marathonward2:
rosearcadia
I wanna ruuuun to yooouuuu-uuuuuu!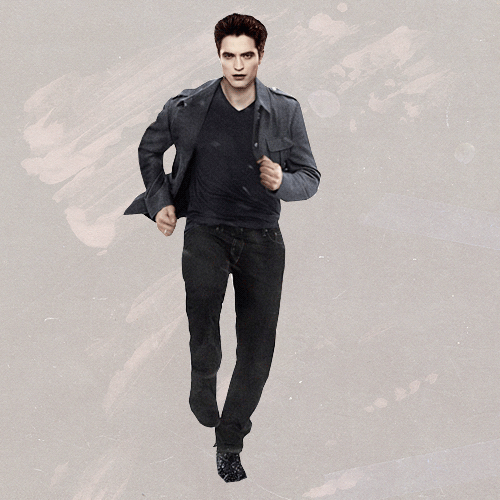 Gif:
bswans
Some classic memes join the epic finale...
Poster meme:
fuckyeahtwilightmanips
I asked my friend,
fab
, to make these last two to screw with my brain...