VIDEO: Robert Pattinson's Dior Homme commercial makes its US debut on NBC! Go see DiorRob at your local Macy's!
DiorRob finally debuted on American television! Last night, the 30 second Dior Homme spot aired on NBC's special, 50 Years of Sports Illustrated around 9:30pm. Obviously Rob fans were very excited to see DiorRob stateside on their television sets. While the footage isn't new to us, it was new to millions of other people who aren't in Rob's fandom. Check out a few tweets in the side bar that we retweeted. DiorRob is winning them over!
Make sure you "follow your heart" down to your local Macy's and support Rob! TwilightGirlPortland snapped some GREAT pics of the Valentine's Day display at her Macy's.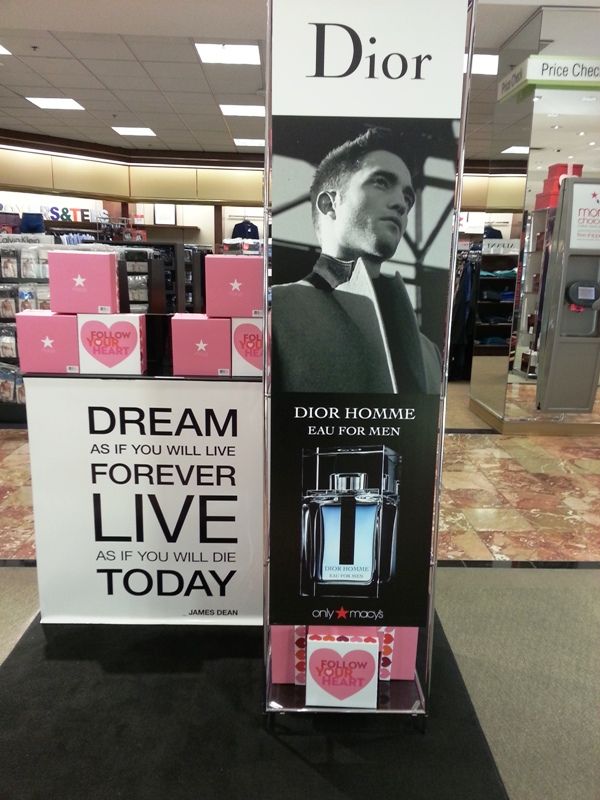 Time to buy some of that Eau for Men for YOUR men if you haven't already. GO ROB GO!!!!
Video:
SpunkRansom
| Photos:
TwilightGirlPortland
Via:
Nancy