Robert Pattinson talks about taking risks in films, improvisation and being one with nature
These are some translated interviews but you can definitely have some fun reading them and Rob's wit and charm isn't lost.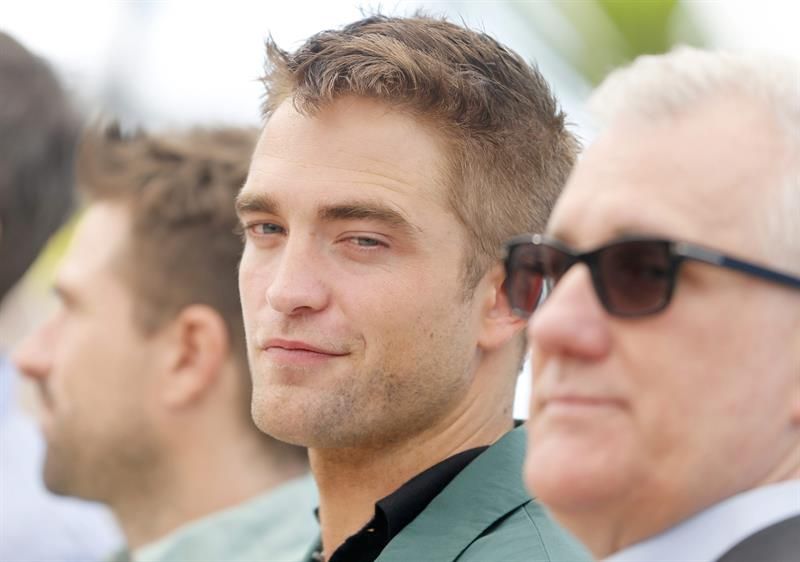 Le Figaro, Translation by PAW:
With two films in the official selection at Cannes, actor handle serenely the "post-Twilight."
On a terrace of the Palais des Festivals swept by the wind, a man with his head tucked into his shoulders, pulls on his cigarette. A bodyguard stands a few meters from him. The anonymous smoker is Robert Pattinson. With two films in official selection, Maps To The Stars, by David Cronenberg, and The Rover, by David Michôd, the actor was one of the attractions in Cannes. When we arrive at our rendez-vous on the Croisette, he doesn't look fit. The day before, he was doing the closing of the Silencio, the Parisian club relocated in Cannes during the festival. He woke up ten minutes before his appointments with the press.
He is tired and spontaneous, willing to talk about these two filmmakers who helped bury the sexy vampire. The hero of the Twilight Saga pays first his debt to the Canadian Cronenberg. Like in Cosmopolis, in 2012, Pattinson is back in a limousine in Maps to the Stars, but this time behind the wheel.
"It's a supporting role, but I said yes before even reading the script. I'd do anything with this guy."
His character is a limo driver in Hollywood who presents himself as an "actor writer."
"I used to say that at the beginning but not anymore,"
jokes the British that moved to Los Angeles several years ago.
"I missed London at the beginning, but most of my friends left and Los Angeles is a beautiful city, dynamic. And at the same time very weird. All depends on the people you hang out with..."
Simple Pleasures
In Hollywood, scripts and filmmakers go to him. Thus David Michôd, whose Pattinson admires his first film, Animal Kingdom, meets and chooses him among thousands of actors. Why him?
"Because his face fascinates me, he is both beautiful and atypical"
the director tells us. The actor spent seven weeks in the Australian desert, a nine-hour drive from the nearest town. He enjoys solitude, a real luxury for this young 28 year old man harassed by paparazzi.
After his love story and breakup with his partner from Twilight, Kristen Stewart, who made him the favourite prey of the tabloids, the star has rediscovered simple pleasures:
"I loved being able to pee peacefully in the nature."
The former model has also enjoyed to break a little his icon image for teens with a borderline character.
"At the first reading, I wondered if this guy was mentally handicapped. David Michôd told me he didn't know. I did a lot of improvisation to, but I think they have all been cut off!"
Since, Pattinson shot with Werner Herzog and Anton Corbijn. Upcoming films with James Gray, Harmony Korine and Olivier Assayas has been announced. He would even be one of the contenders for the part of Indiana Jones, as a replacement of Harrison Ford. A boost to his career which doesn't need one.
From Telepro, reverso translation:
After his escapade in Cannes, where he climbed the famous stairs, Robert Pattinson confided in Télépro.
We met the young actor 28-year-old British for the release of the film " The Rover " on Wednesday, June 4th.
Of what do you think of your experience in the Cannes film festival?
It is not the first time when I go on Croisette, but it is always a sort of emotional shock for me, he laughs. I am surprised seeing in which point people are fascinated by films … Sometimes even too much! I was shocked to read certain criticisms on the film, really virulent. I do not understand the anger of some journalists. There is sometimes such an aggressiveness in this Festival. I am told that it is a part of the game in Cannes but, my God, it is only a film after all!
What are your favorite actors and films?
I had to see a million times "Fear and Loathing in Las Vegas" (editor's note: Terry Gilliam's film with Johnny Depp and Benicio del Toro). I know all the retorts! I am also a big fan of "One Flew Over The Cuckoo's Nest" (of Milos Forman, with Jack Nicholson). I also like "The Mask". Jim Carrey is one of my favorite actors. He is a part of the best comedians of his generation. I have a lot of admiration for the funny actors.
After the monstrous success of the Twilight saga, it wasn't easy to turn the " Twilight " page...
"Twilight" was an exceptional adventure. I would not certainly be here without these films. I owe everything to "Twilight", but I am satisfied to have turned the page. I felt safe by saying to me that if one of my projects did not work, I would always have a " Twilight " film. Now that it is not any more the case, I am obliged to take risks in my choices. And it urges me to be better.
Source:
Telepro
| Translation: Reverso