NEW PICS: Robert Pattinson and FKA twigs carry every bag ever in Paris (Oct. 14)
All those bags. I hate carrying bags.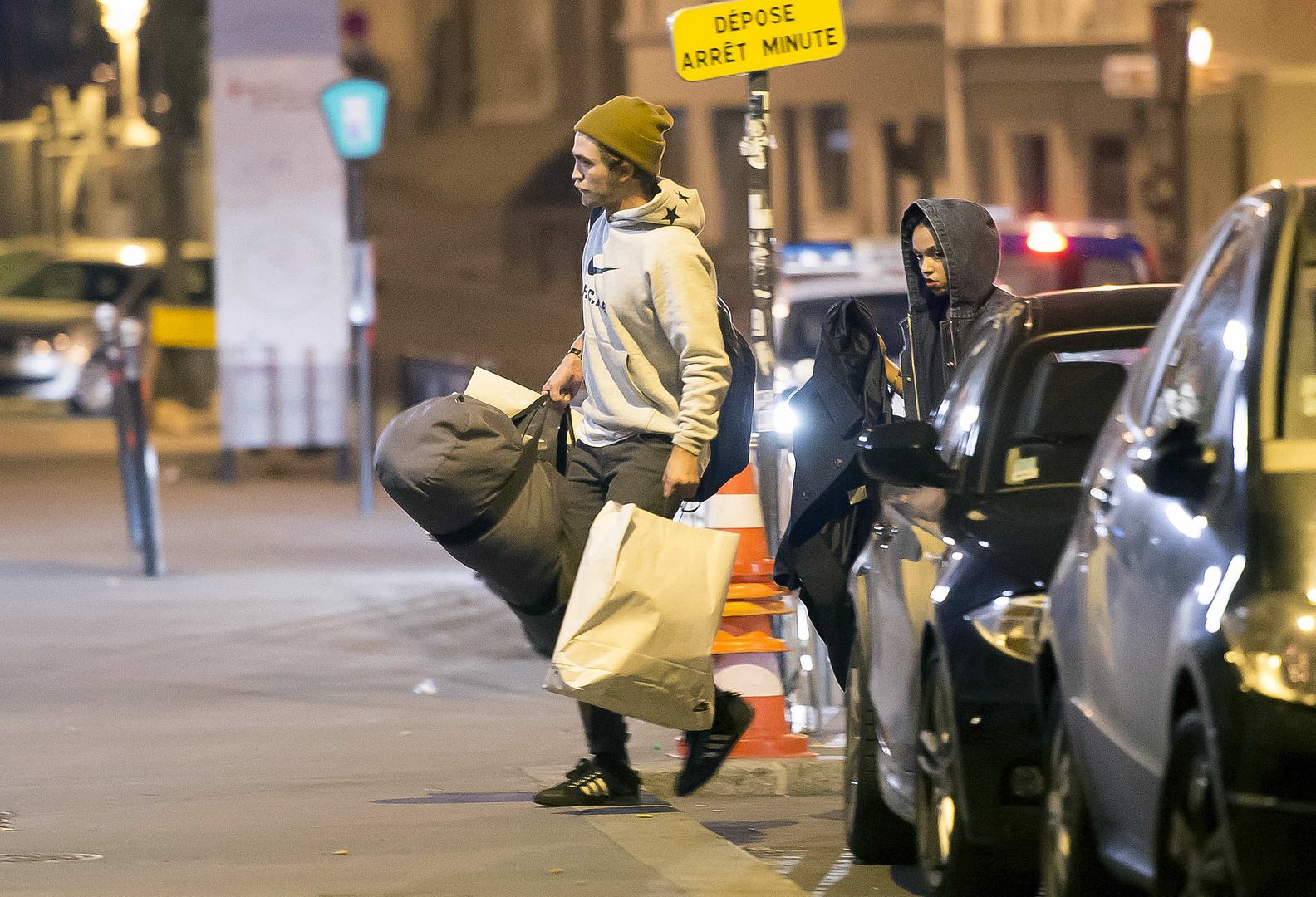 But he makes it look good.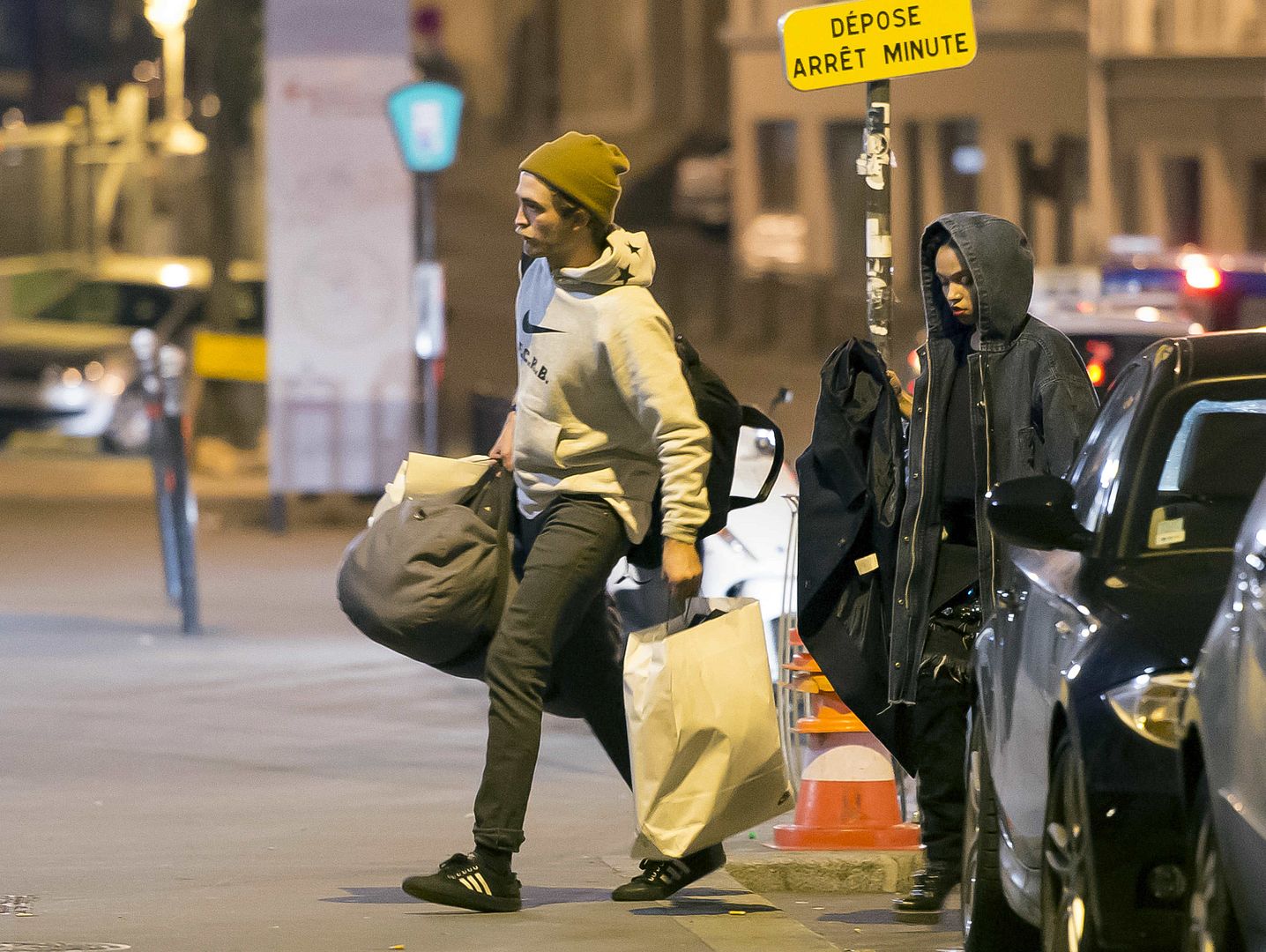 He makes everything look good.
I shall carry my next bag with BellhopRob in mind and smile.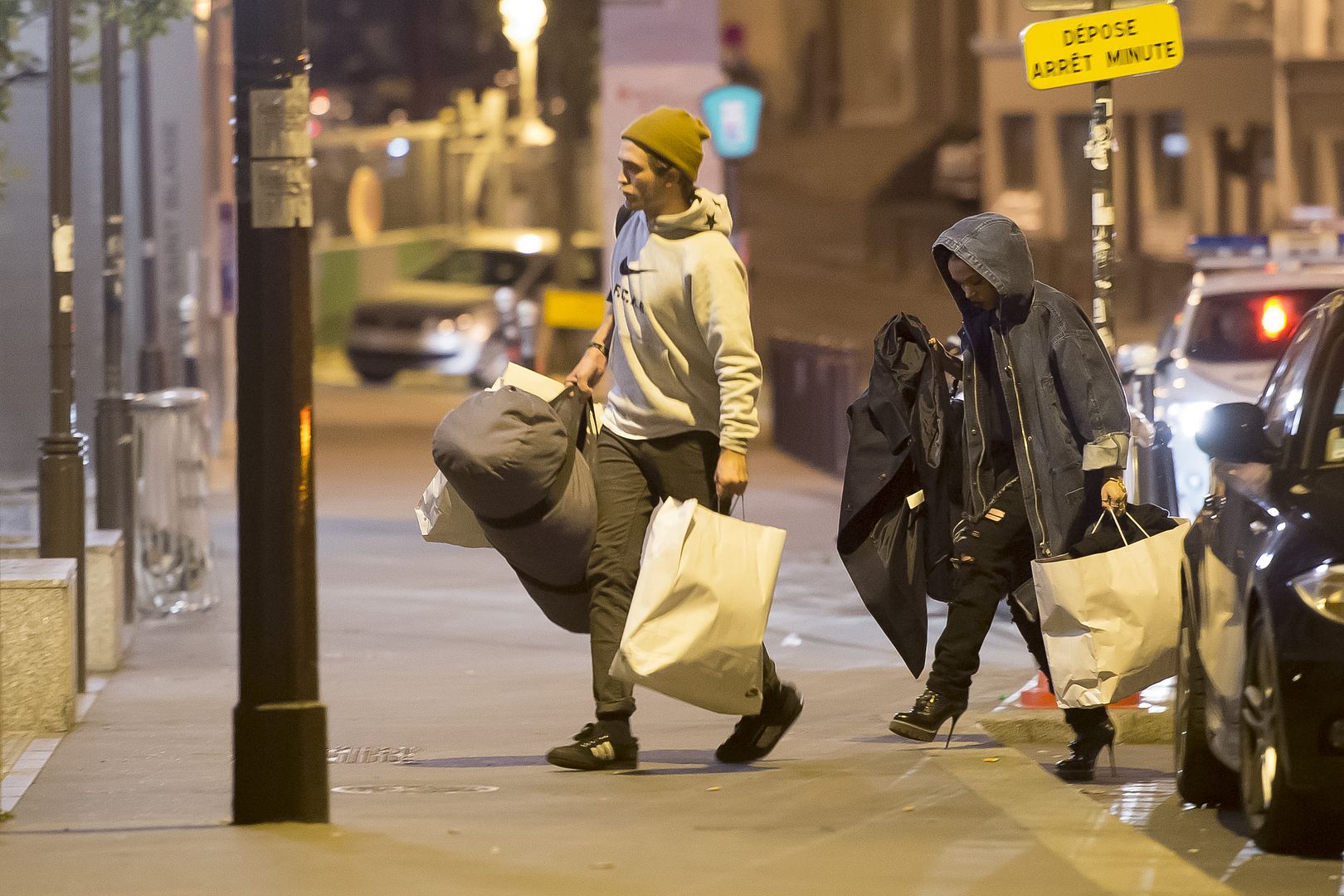 And last thing...why is the driver so late to the bag carrying party? Too many bags to have the driver chilling by the trunk. A LITTLE LATE, SIR.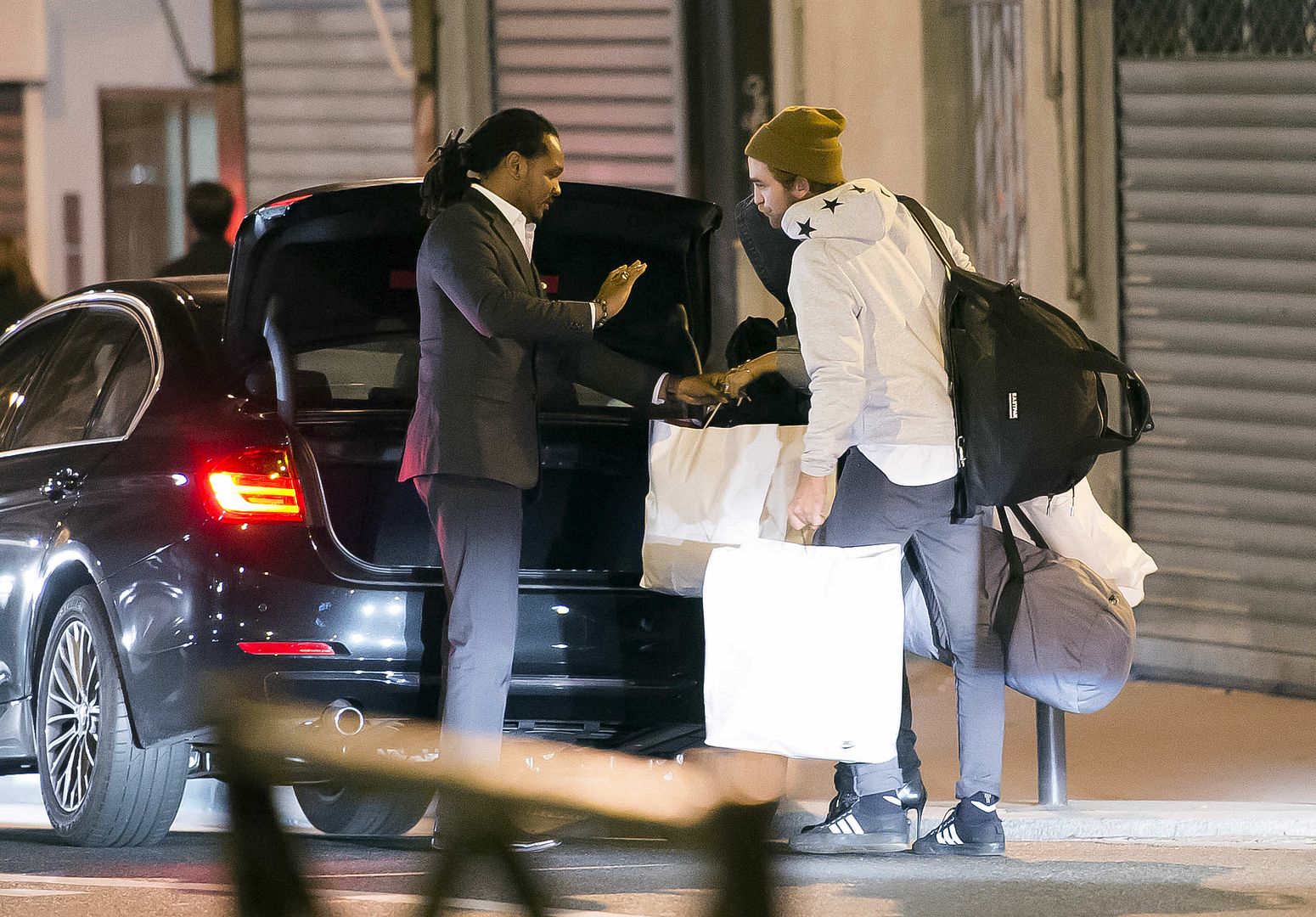 Click HERE for pics of Rob and twigs arriving to her show.
Click HERE for video of Rob and twigs shopping but not dropping and HERE for Rob posing in his new trench coat. Click HERE and HERE for fan pics with Robeeeeaaarrr.
Source