ROBsessed wishes Robert Pattinson and YOU a HAPPY NEW YEAR 2015!!!!
HAPPY NEW YEAR, EVERYONE!!!!!
And Happy New Year to Rob! Cheers to his awesome 2014 and cheers to an even better 2015!
Our 3rd place winner for the
RobHoliday Video Challenge
has made another video to celebrate Rob's 2014 and wish him a happy new year. This is beautiful,
verenajj
!
Thank you guys for being a part of the
ROBsessed
family and being addicted and devoted to Robert Pattinson with your crazy mods year after glorious year. We love you guys and have a 2015 calendar treat for you.
Our friends at
Roboshayka
have created a lovely 2015 Robert Pattinson calendar! They've featured pictures from Rob's 2014 and you will not be disappointed. They have a great eye and chose memorable, sexy, cute and handsome photos of Rob. There's plenty of Robporn for all in this calendar! There's also a Russian version since
Roboshayka
is a Russian Rob fan blog. Da! Click
HERE
if you want that version as well and to see what other Rob goodies the ladies are posting.
Happy New Year to you and yours!
Love,
Gözde, Kate, Kat &
Tink xx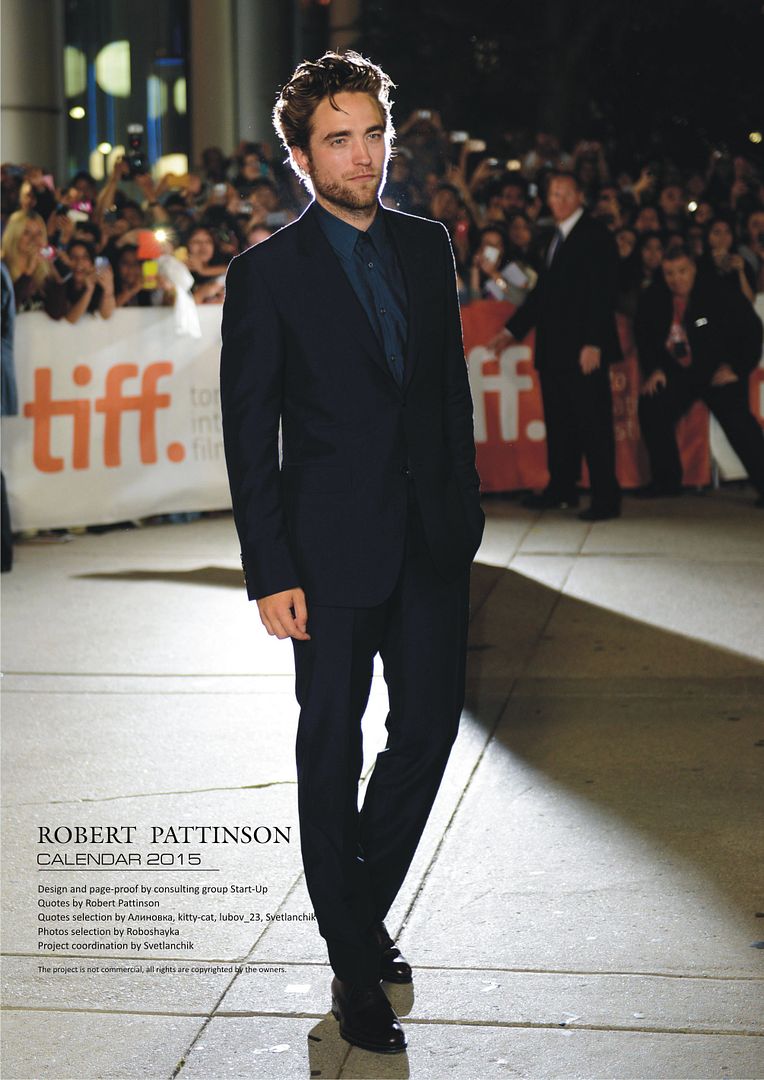 Click the images to download the calendar! (After the cut)