Robert Pattinson will apparently be smoldering and rocking sex hair in Brimstone. YUP.
Well this is exciting!!! The storyboards from Rob's character in Brimstone are being worked on and just CHECK OUT THE PHOTOS BEING USED FOR INSPIRATION.
Photo caption:
Ready to storyboard a new scene of Robert Pattinson! :p #brimstone #brimstonefilm #brimstonemovie #storyboard #storyboarding #sketch #hollywood #movie #sketching #RobertPattinson #western #martinkoolhoven
Oh sweet mercy....I can't take it. THIS PICTURE IS EVERYTHING. It was the first Rob pic I was obsessed with. That's because I was becoming ROBsessed fresh on the heels of the GQ release. Those pics were everywhere....*fans self*
I'm quite pleased with their inspiring Rob pic choices. Guys. We're getting the sex hair back. Bless. Rob's hair has been longer lately but we know it takes him no time to grow hair. ChiaRob is real.
Want the HQs? Lick and save!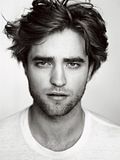 Now can we see the finished result? Please?
Source
| Thanks Flavia!