VIDEO: Robert Pattinson has got no time for paparazzi and their interviewing "skills"
I think I'd keel over and die if Rob actually ever answered a pap. Or maybe I'd shout at my computer, "WHERE IS ROB AND WHAT HAVE YOU DONE WITH HIS BODY!"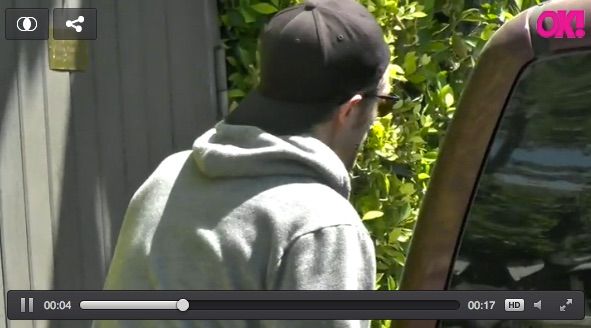 (This is a screencap)
It's an autovid, obnoxious just like the source.
Check out the vid under the cut!