I used google to translate it and I'm pretty sure it reads something like this ;-)
We get the picture anyway, right?
"From 8:52 the girls hearts in Germany are likely to be beating faster! Because this morning probably the most famous teen heartthrob in the world landed in Berlin. Robert Pattinson is in the capital."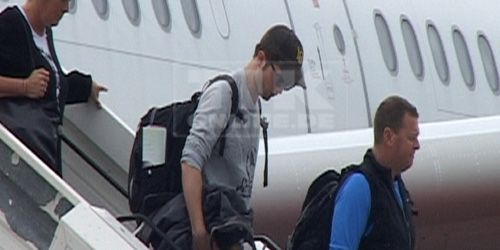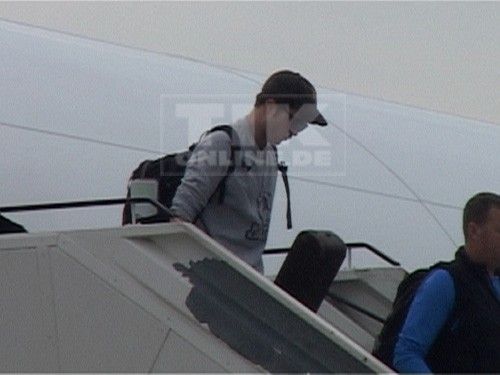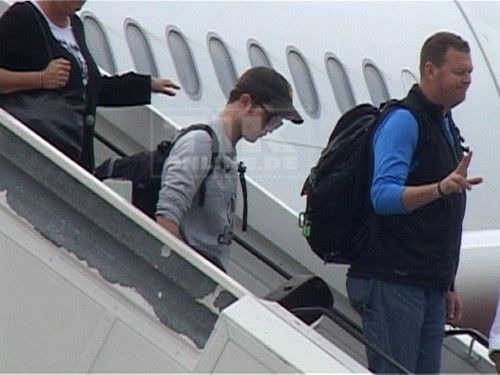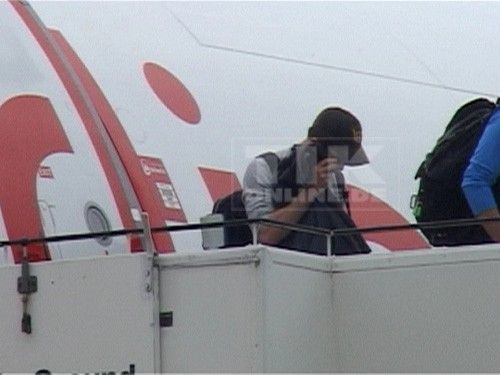 Source
Thanks to Sissibell & TeddygirlBrown for the tip!