Robert Pattinson is featured in today's "Daily Telegraph" Magazine.
Our lovely reader Elaine emailed and told us about it so I ran out and found it and scanned it for you all.
I haven't read it myself yet but he talks about his dog at the start.
I think he's well and truly smitten!
Thanks again to Elaine for the tip!
Enjoy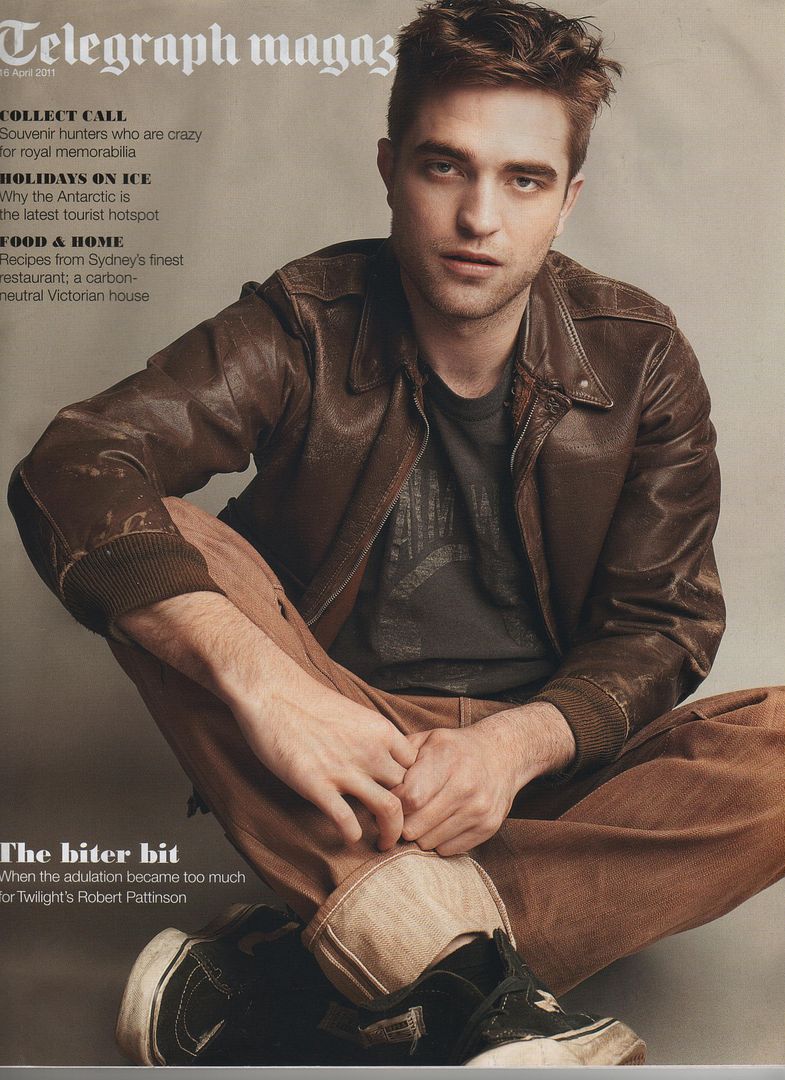 Click & Click Again To Read