More gorgeous pics of Robert Pattinson signing for fans at the set of "Cosmopolis" last night.
See the lady standing beside Rob with the pink scarf?
That's the lovely Debb who blogs over on
cosmopolisFilm.com
with Tink! :-D
I think I'm gonna pass out with the jawporn and finger porn in these!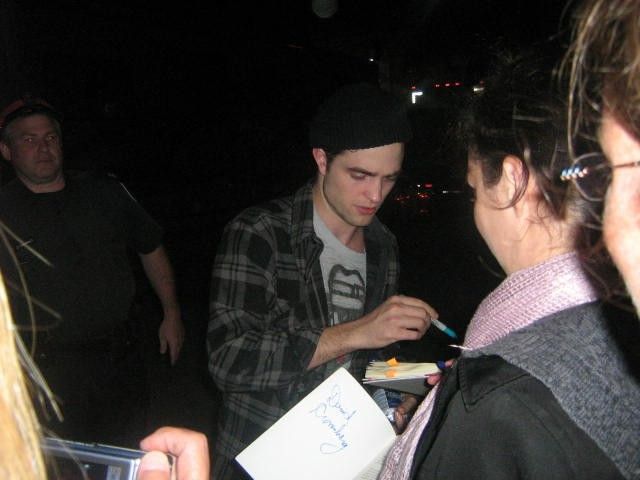 Source