NEW PICS: Robert Pattinson signing for fans after Cosmopolis filming June 21st
UPDATE: CUTE!!!!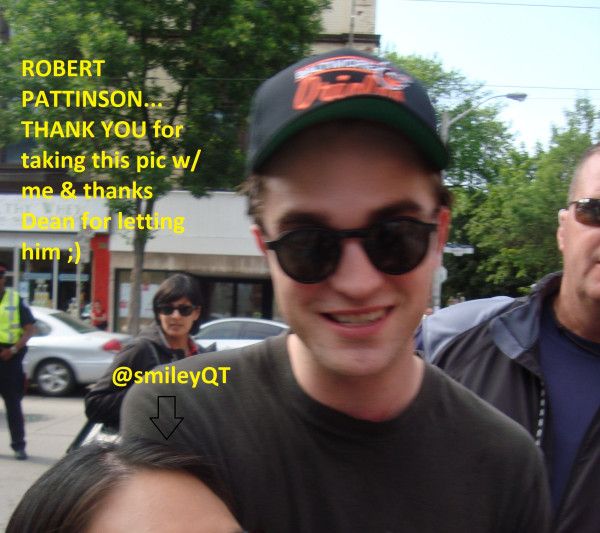 Caption:
I think I may hv been the only 1 that got a pic w/ him 2day, sorta cropped myself out so u guys can enjoy him ;)
Caption:
signing mags, pics, cells, dvd & talking w/ fans such a sweet guy! TY ROB!! hes enjoying T.O.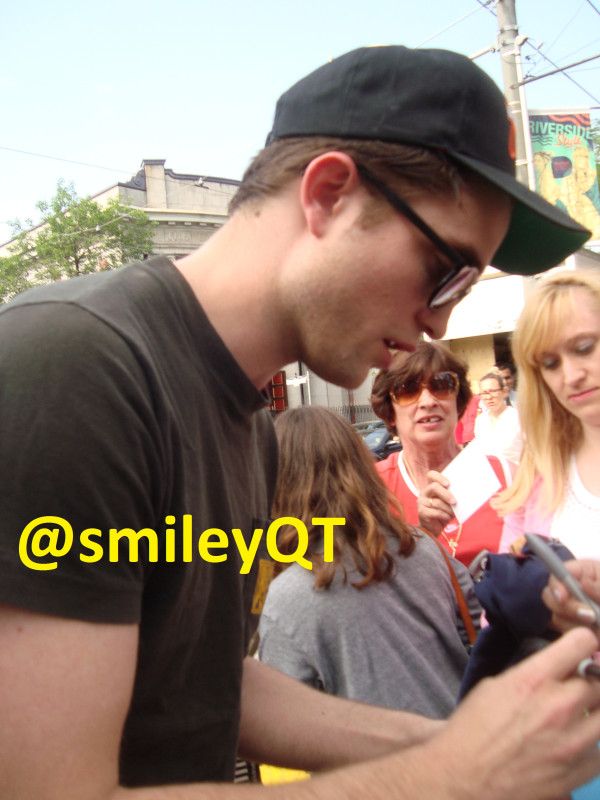 Caption:
Thanks again Rob! :) signing 4 fans...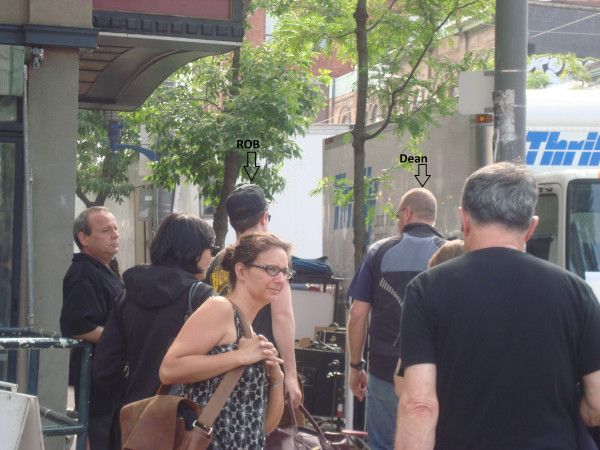 Caption:
it's a wrap...dropping his bag off @ car b4 he came to sign autographs 4 fans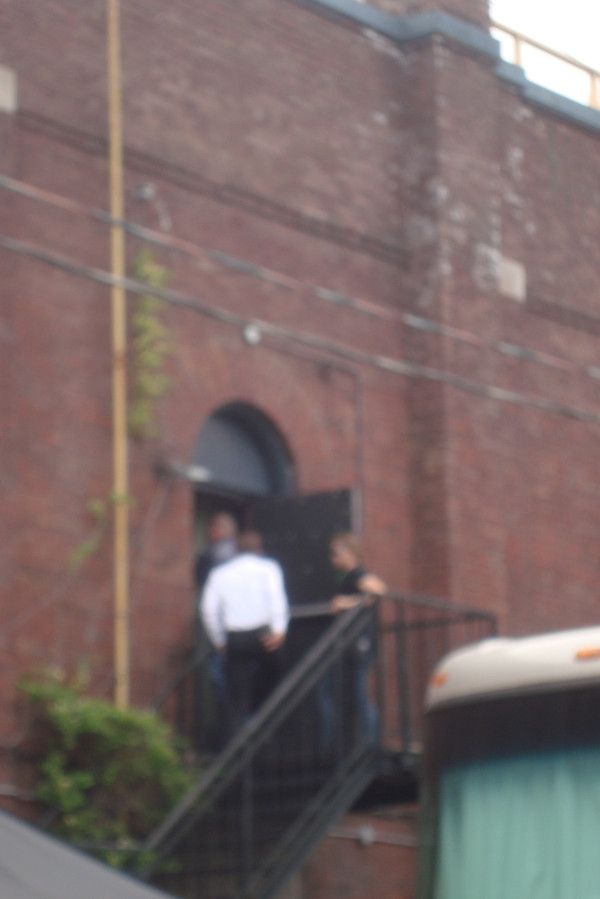 Caption:
not the gr8est pic but my 1st 1 of him, 2nd time going into set
Smiley's tweets regarding her encounter:
Just had one of the best days of my life...lol After volunteering went to the set of #cosmopolis
Not only did i get a vid of rpattz but a picture w/ him & 3 autographs.... whoo hoo amazing day & meet some really cools peeps!! :)I'm smiling from ear to ear right now pics & vid to follow l8r on this evening... :))))
he was very nice came up to us signed for the fans & i was able to get a pic with him & hes smiling...i'll post it when i get home
i think i was the only one that got a photo with him. i got 3 different pics signed
across the st frm his car, dropped his stuff off & came towards fans, signed pretty much anything u put in front of him 530ish?
i think everyone got a chance, i hope so! he was w/ us for about 2 min & then dean took him from us :(
i kno i'm so happy. we wer gonna go over to him but dean said we'll come to u guys lol wish u stayed, u wud hav gotten better pics
hey if that myb the only time i c him than y not, i prolly won't get the chance to ever again
He is a sweetheart. Seriously. Could we love him more? We can try ;)
Source:
@smileyQT
P.S. I'm not discussing the absence of a certain hat. It will be back. It WILL. *wills it* :'-(