........ How Old Are You?
We all know so much about Robert Pattinson, we'd like to know more about you too.
So would Rob. Right Rob?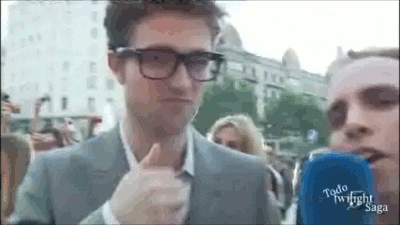 We have run age polls in the past but it's been a while now and as we are naturally curious people we're running the poll again.
The last poll we ran was nearly 2 years ago in December 2009 (I didn't realise it had been SO long)and here are the results of that one.
So have things changed? (I have a feeling they might have)
You tell us by voting below.
We'll leave the poll open until Saturday and I'll put the results up on Sunday because I know you all want to know too!