NEW PICS: Robert Pattinson out grocery shopping in Los Angeles
Holy sexy legged grocery shopper, Batman!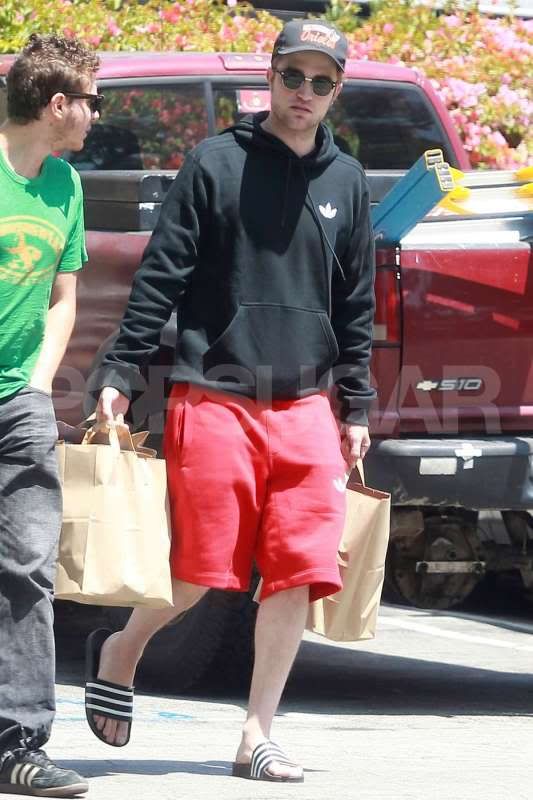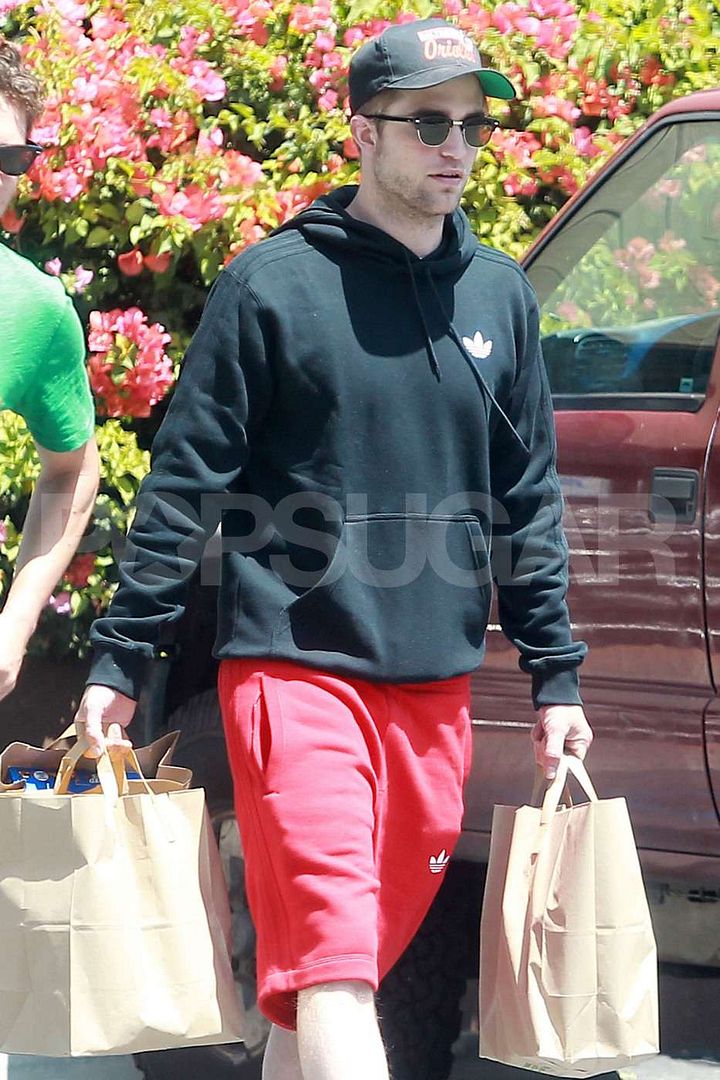 Yes, that's Sam Bradley with Rob and it looks like Rob has Frosted Flakes in his bag. Some eagle eyes let us Robsessors know. ;)
There is SO much goodness in these pics. Click for LARGE!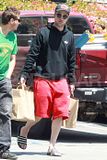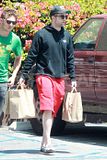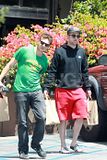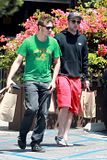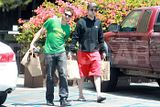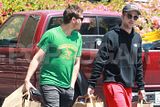 MORE after the cut + the article from the grocery excursion :)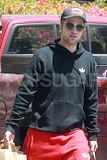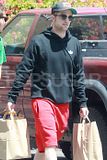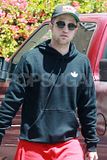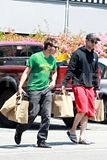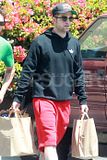 From Popsugar:
Robert Pattinson was casual in a hoodie and sweat shorts to pick up food with a guy friend at a grocery store in LA on Tuesday. Robert was also sporting a hat to cover up the irregular hairdo he still has from shooting Cosmopolis, in which his character only manages to get halfway through his haircut. Rob is currently enjoying some downtime in California and he joined many of his Breaking Dawn costars for Sunday's Teen Choice Awards in Universal City.
Source:
Popsugar