Kellan Lutz mentions Robert Pattinson and the Breaking Dawn wedding
From the new issue of InStyle (Nov. 2011), Kellan mentioned Robward's studly-ness! I cropped the section of the interview with the mention.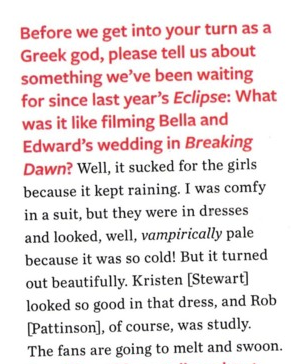 Kellan always gives Rob great compliments. :) We most certainly will melt and swoon!
The recent images popping up are proving it
.
Click the scans if you wish to read the whole interview.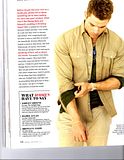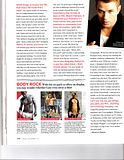 Source: InStyle | Scan:
KstewAngel
| Via:
@Twilightus